Blackboard preps QLASCUT
The Telefilm micro-budget project is produced by Kacim Steets of the Montreal prodco.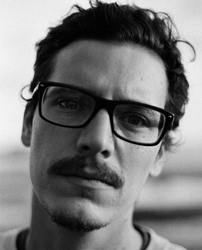 Quand l'amour se creuse un trou (When love digs you a hole), the debut feature from writer/director Ara Ball, is set to go to camera this August in Quebec.
Produced by Kacim Steets (pictured) of Montreal's Blackboard (Alice in the Attic), the film follows a 17-year-old Montreal delinquent who falls for a 68-year-old woman while he's visiting the family cottage. The film stars Julie Le Breton (Starbuck), Patrice Robitaille (The Rocket) and France Castel (The 3 L'il Pigs). 
QLASCUT was one of 18 projects selected for Telefilm's latest round of micro-budget production funding. It's slated for a summer 2018 release, though no distributors have yet been announced.
Steets is also currently directing I Think You've Been Looking for Me, a documentary for CBC Firsthand produced by Bunbury Films.