Canadian projects set for OIAF
Short films from Amanda Strong, Matthew Rankin and Elise Simard will compete in the Ottawa International Animation Festival.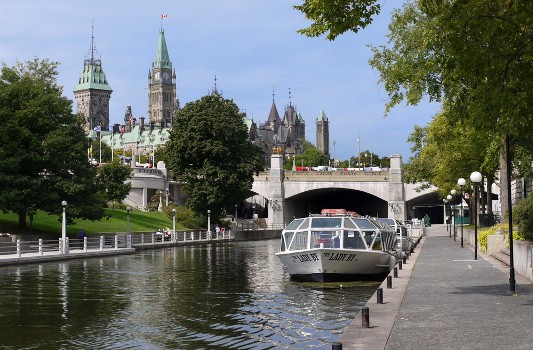 The Ottawa International Animation Festival (OIAF) has announced its Official Competition program for 2017, with a number of Canadian projects set to compete at this year's event.
Six of those projects (three coproductions and three Canadian titles) will compete in the Narrative Short Film competition, including filmmaker Amanda Strong's Four Faces of the Moon, Matthew Rankin's Tesla World Light and Elise Simard's Beautiful Like Elsewhere. On the copro front, Vladimir Kanic's Only Lovers Leave to Die (Canada/Croatia), Ben Meinhardt-directed More (Canada/U.S.) and Chintis Lundgren's Manivald (Canada, Croatia, Estonia) will take part in the narrative category, which features 28 projects.
Meanwhile, Steven Woloshen's Casino is the only Canadian project in the Non-Narrative Short Animation program. The short is competing against 13 other international titles, including Steven Subotnick's Strange Fish (U.S.) and Peter Millard's Six God Alphabet Peter (U.K.).
Brandon Blommaert's The Junction 'A Trak & Nick Catchdubs', Torill Kove's Threads, Martine Asselin, Martine Asselin and Alexandre Roy's Un trou dans la jambe ("A Hole in the Leg"), Marv Newland's Scratchy, Fluorescent Hill's Etiquette, Kevin D.A Kurytnik and Carol Beecher's Skin for Skin, Chris Landreth's Naked Island, Steve Angel's In My Sleep and Alexandre Roy's Crux (Canada/Switzerland) will screen in the out-of-competition Canadian Panorama category.
This year's OIAF runs from Sept. 20 to 24.
Image: Shutterstock