VisionTV greenlights Longevity Road Trip
Cameras are rolling in Peru, California, Bimini, the Cap d'Agde and St. Lucia on the five-part documentary series, executive produced by Moses Znaimer.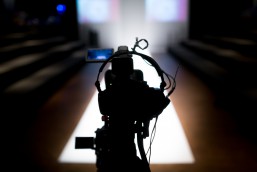 Zoomer Media-owned channel VisionTV has greenlit the five-part docuseries Longevity Road Trip.
Produced by Toronto-based prodco Sixteen Films, the half-hour series is directed by Canadian filmmaker Chris Remerowski. Zoomer Media founder Moses Znaimer serves as executive producer on the project.
Filming is currently underway in Peru, California, Bimini in the Bahamas, the Cap d'Agde in France and St. Lucia, with the series scheduled to premiere on national channel VisionTV in January 2018.
The show follows four retired couples as they travel the world and learn about different methods of prolonging the process of ageing.
Producers on the project are Remerowski and David Bratton of Sixteen Films. Sixteen Films' previous credits include Organic Panic, a Richie Mehta-directed doc series about the organic food industry. The series premiered on VisionTV in September 2014.