Deals: DHX, Super Channel, Fight Network
DHX closes its $345 million purchase of the entertainment division of Iconix Brand Group, plus more deals.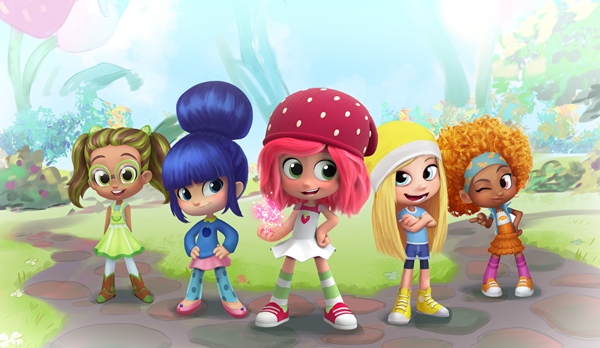 DHX Media
DHX Media has closed its previously announced $345 million acquisition of the entertainment division of Iconix Brand Group. Under the deal, DHX has taken an 80% controlling interest in Peanuts and 100% of Strawberry Shortcake, adding 340 half-hours of content to the Halifax-based company's library. The outstanding 20% interest in Peanuts will be retained by the family of its creator, Charles M. Schulz. When the acquisition was first announced in May, DHX said it expected the deal to increase its revenues by 52% to $443 million. Prior to the deal, DHX had previous partnered with Iconix, in 2016, to produce an animated series based on the Strawberry Shortcake brand.
Super Channel
Edmonton-based Super Channel has acquired the Canadian broadcast rights to season one of Lionsgate Television's half-hour dramedy Graves. The 10-episode first season will premiere on the national channel on Tuesday, Aug. 15 at 9 p.m., with new episodes heading to Super Channel On Demand the day after they air on the main linear channel. Graves is created by U.S. director Joshua Michael Stern (Swing Vote) and tells the story of a fictional former U.S. president who wants to right the wrongs of his previous administration and reclaim his legacy 25 years after leaving the White House. The drama acquisition is Super Channel's third in the past four months after it acquired the Canadian rights to U.S. spy drama Berlin Station in April and the U.K. drama National Treasure in March. Super Channel's parent company, Allarco Entertainment, remains under creditor protection following its CCAA filing in June 2016.
Fight Network
Combat sports channel Fight Network, owned by Toronto-headquartered Anthem Sports & Entertainment, has inked a broadcast deal with Canadian professional wrestling promotion Smash Wrestling. Under the deal, Fight Network will televise a weekly one-hour series from Smash Wrestling, starting on July 20. Fight Network is a national Canadian specialty dedicated to mixed martial arts, kickboxing, boxing and wrestling. It is also available in more than 30 countries globally, including the U.S., Portugal and Belgium as well as the Middle East and North Africa.