In Brief: Star Trek beams into Canada
Most Canadians have heard of Amazon Prime Video, but few subscribe, plus more news.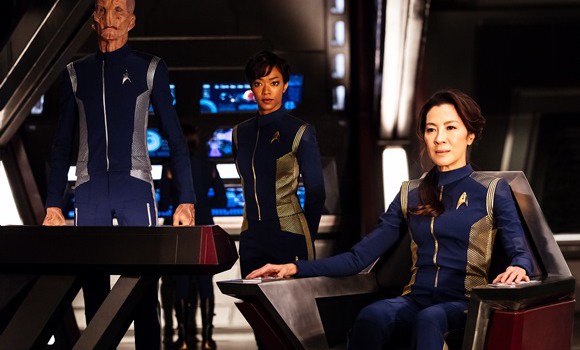 Star Trek gets Canadian premiere 
Bell Media's Space has set the premiere date for Star Trek: Discovery. The series, from CBS Television Studios in association with Secret Hideout, Living Dead Guy Productions and Roddenberry Entertainment, will premiere simultaneously on CTV and Space on Sept. 24 at 8:30 p.m. ET. The second episode will air immediately following only on Space. The sci-fi series will also stream on CraveTV, though release details have yet to be announced. In addition to acquiring the Canadian SVOD and TV rights to the new series, Bell Media licensed all 727 of the sci-fi series' existing episodes, including Star Trek, The Next Generation and Voyager, which air on Space and CraveTV.

Who is watching Amazon Prime Video in Canada? 
According to recent MTM research, while four in 10 Canadians know about Amazon Prime Video, only a small percentage are taking advantage of the latest OTT service to come to Canada. The report found that only 4% of Canadians subscribe to Amazon Prime Video and only 2% watched something on the OTT platform in the past month. The report also found that of the Canadians who watch TV online, 7% use pirated TV services, with more English-speakers (9%) than French-speakers (3%) admitting to the practice.
Atlantic Film Fest rebrands 
For more than 37 years, The Atlantic Film Festival has brought movies and film programming to Maritimers year round. Today, the Halifax-based organization has announced a rebrand: FIN. The new name is inspired by the closing titles of international films as well as the festival's place near the ocean. The festival will now be branded FIN: Atlantic International Film Festival, Strategic Partners will become FIN Partners, Viewfinders will become FIN Kids, Outdoor Film Experience will become FIN Outdoor, and the Atlantic Filmmaker Focus, script development program and other programs will become FIN Makers.