Deals: Quebecor, eOne, Some Spider Studios
Mr. D is the latest series heading to Hulu via eOne's multi-series licensing deal with the U.S. streamer.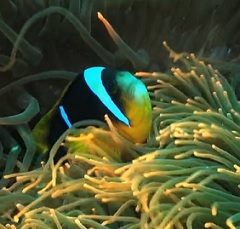 Quebecor
Quebecor has inked a deal with Blue Ant Media to acquire four 4K nature series, including Blue Ant-produced marine life show Coastal Africa (pictured) and Secrets of Wild Australia, which looks at the country's famed wildlife. Under the deal, which also includes aquatic series Waterworld Africa and predator-focused series Attack and Defend (also produced by Blue Ant), the series will launch next month on Indigo, illico and Club illico platforms.
eOne
Mr. D is the latest series making its way onto Hulu through eOne's deal with the U.S. streaming service. The half-hour comedy produced by Halifax's Topsail Entertainment and Gerard ADHD Entertainment launched on Hulu earlier this week, while medical drama Saving Hope (ICF Films and eOne) will begin streaming on the SVOD on June 23. Last month eOne announced a multi-series licensing deal with Hulu, including Cardinal (Sienna Films and eOne) and The Dating Guy (marblemedia and Blueprint Entertainment).
Some Spider Studios
New York-based media co Some Spider Studios has signed a deal with Vancouver-based comedians Milton Ng and Glenn Somera to develop the sketch comedy show Restroom. The series is the first to be developed through Some Spider's newly launched USD$3.5 million content development incubator, which aims to create new content for digital platforms, TV and film. Restroom, which is currently being considered as both a digital or linear series, is based off Ng and Somera's YouTube comedy series The Milton & Glenn Show.