Banff '17: NFB, Spin Master win Rockie Awards
Canadian productions took home seven awards, including trophies for best lifestyle program and best preschool program.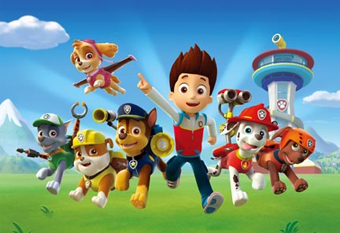 Canadian productions walked away with seven trophies at the Banff World Media Rockie Awards program, announced Monday. 
All told, 25 trophies were handed out at the event, which celebrates the best in international television and digital content, with the National Film Board picking up two of Canada's seven wins.
The NFB's Mabel won for best social and investigative program. The documentary, from writer/director Teresa MacInnes, tells the story of the first woman in Hubbards, N.S. to start her own business – a hair salon she opened in the '40s that she still operates today. 
The NFB's VR experience Cardboard Crash took home the award for best interactive content. Meanwhile, in the interactive content for kids and youth category, Toronto's Secret Location's Backstage: Too Much Keaton took the top prize. The experience, created in association with Fresh Interactive, DHX Media and the Bell Fund, gives fans a behind-the-scenes look at the TV series Backstage. 
Best lifestyle program was handed out to Toronto-based Forte Entertainment and Pivotal Media's Hello Goodbye. The docuseries, which airs on the CBC, is based on a Dutch format that tells the stories of people who are greeting or saying farewell to family and friends at airports.
Toronto-based Spin Master took home the prize for best preschool program for its Paw Patrol, which airs on TVO in Canada and Nickelodeon in the U.S.
Best Francophone program went to Montreal-based Pixcom's Victor Lessard, which airs on Quebecor's SVOD Club Illico, while best digital fiction series went to Lapaire Productions' peopleWatching. 
U.S. productions picked up eight awards, including wins for best English-language drama for ABC Studio's American Crime and best melodrama for ABC Studios' Grey's Anatomy. Meanwhile, the BBC also picked up eight awards, including best comedy series for Fleabag, from All3media International in association with Two Brothers and BBC3.
The finalists for the Rogers Prize of Excellence in Canadian Content, awarded to the best Canadian project submitted to the program competition, were also announced. Competing for the $25,000 cash prize are Backstage: Too Much Keaton (Secret Location in association with Fresh Interactive, DHX Media, Bell Fund), Dot. (Industrial Brothers Canada), Odd Squad: The Movie (Sinking Ship Entertainment and The Fred Rogers Company) and PAW Patrol (Spin Master PAW Productions 3). The winner will be announced at the Rockie Awards Gala on June 13.