Makeful greenlights Love by Lynzie
Blue Ant Media has also announced the launch of a new social content studio.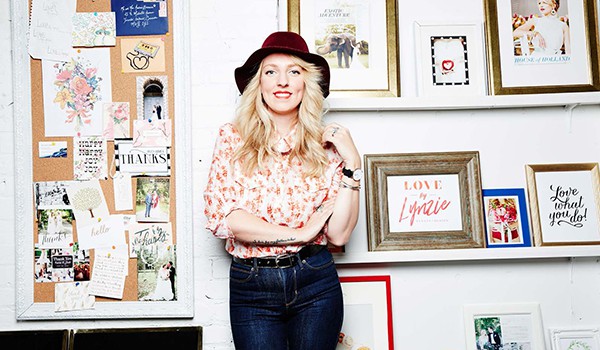 Blue Ant Media-owned lifestyle channel Makeful has greenlit the tentatively titled wedding series Love by Lynzie.
The 10 x 30-minute series, which is produced in-house, follows the wedding planning business of event planner and stylist Lynzie Kent as she crafts bespoke one-of-a-kind wedding experiences that showcase mood boards, custom desserts, on-site installations and floral garlands.
Each episode will see Kent meeting with a couple and working with her team to execute an original and contemporary celebration before culminating with the bride and groom's big day.
Blue Ant's VP of original content Samantha Linton serves as executive producer.
Love by Lynzie is set to air on Makeful in Spring 2018. Kent previously hosted Makeful's Post My Party. A representative from Blue Ant confirmed that the company does not have any current plans to do a second season of that series.
In addition to the Love by Lynzie greenlight, the company also announced the launch of a new studio brand, Blue Ant Plus. The purpose of the studio is to create and distribute social content (designed specifically for social platforms such as Facebook and Instagram) in partnership with advertising brands, agencies and other media. Through Blue Ant Plus, the Toronto-based company's in-house teams will create original video content for its partners, as well as creating short-form digital content for existing brand campaigns.
In a statement announcing the launch of Blue Ant Plus, SVP of media sales Mitch Dent said the company's teams had already been creating and distributing short-form and long-form social content in partnership with agencies and that the creating a separate entity was the next logical step for Blue Ant.
From Realscreen, with files from Jordan Pinto