Indiecan acquires Losing Our Religion
Filmed across North America and the U.K., the feature-length doc from Manitoba's Zoot Pictures tells the stories of preachers who have lost their faith.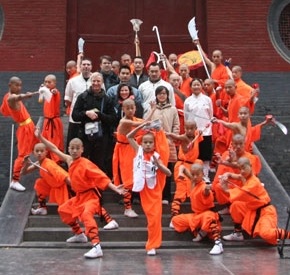 Avi Federgreen's Indiecan Entertainment has acquired the North American distribution rights to Zoot Pictures' Losing Our Religion.
Toronto-based Federgreen made the pickup earlier this month during Hot Docs.
Manitoba prodco Zoot was founded in 1995 by Leslea Mair and Leif Kaldor, who jointly directed, wrote and produced the project.
Commissioned by CBC's documentary channel, the feature-length film takes a look inside The Clergy Project, an anonymous online forum for preachers who no longer believe in god. The doc was filmed over two years across the U.K. and North America, with Mair interviewing clergymen who know they would lose their jobs if they spoke out.
On CBC's doc channel, the film is scheduled to premiere this fall.
The pickup is Indiecan's second of the month, after the Toronto distribution outfit took the Canadian distribution rights to Tomorrow's Power, directed by Amy Miller.