Bron Studios preps next feature
The Vancouver-based company will coproduce The Red Sea Diving Resort, starring Chris Evans.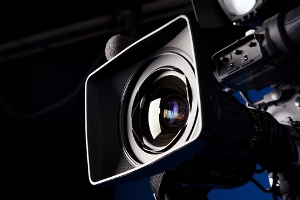 Bron Studios is partnering with Beverly Hills, CA-based EMJAG Productions on its latest feature film.
Bron's Aaron L. Gilbert will produce The Red Sea Diving Resort with EMJAG's Alexandra Milchan. The film is from Israeli writer/director Gideon Raff (Prisoners of War), who will also produce. The ensemble cast includes Chris Evans (The Avengers), Michael K. Williams (Boardwalk Empire), and Sir Ben Kingsley (Shutter Island). The Red Sea Diving Resort tells the story of the exodus of the Ethiopian Jews from Sudan to Israel in the early '80s.
The film is produced in association with Bron's frequent financing partner, Toronto's Creative Wealth Media. Jason Cloth and Andy Pollack will serve as exec producers. Filming is set to begin June 22 in South Africa and Namibia.
Bron Studios recently signed on to coproduce Fonzo, starring Tom Hardy, with L.A-based prodcos Addictive Pictures and A Band Apart. The company had a busy 2016, signing on to coproduce a number of projects including Academy Award-nominated Fences, Jason Reitman's Tully, and Monster.