In Brief: EP Canada, Canada Film Capital acquired
Melanie Hadley joins NSI's board of directors, plus more news.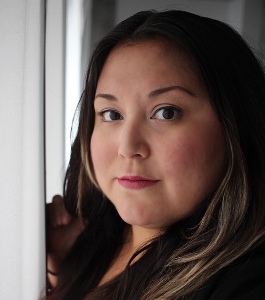 Entertainment Partners acquires affiliates 
L.A.-based Entertainment Partners has acquired entertainment payroll and tax incentive services EP Canada and affiliate Canada Film Capital. Entertainment Partners' CEO Mark Goldstein will lead the combined entity, while EP Canada's president Cheryl Nex and her exec team of David Carter, Sante Cardinale and Kevin Gordon will remain in place. The companies will continue to function independently from an operational standpoint, but will incorporate payroll and technology best practices across the organization.
Hadley joins NSI board
Melanie Hadley (pictured), executive in charge of production, drama at CBC has been named to the National Screen Institute's board of directors. NSI aims to foster Canadian writers, directors and prodcuers through its training programs.  In her role at CBC, Hadley oversees productions on such titles as Heartland, Pure, and The Secret Path. Prior to joining the CBC she was manager of programming for APTN. Hadley got her start in the industry through the NSI Aboriginal Youth Pilot Project (now CBC New Indigenous Voices). She joins chair Norm Bolen, vice-chair Prem Gill and various other directors on the board.
First Round Down extended
The Butler Brothers' First Round Down has had its theatrical release extended. The film, which opened May 5 at Toronto's Carlton Cinema, will be held over until May 18. First Round Down has brought in nearly $2,700 in box office from one screen, and was the number one film at the Carlton last weekend. Written and directed by Brett M. Butler and Jason G. Butler and produced by Substance Production, the film stars Dylan Bruce (Orphan Black), Rachel Wilson (Republic of Doyle), Rob Ramsay (Anne), Peter MacNeill (Rookie Blue) and Kristian Bruun (Orphan Black). Producers on the film are The Butler Brothers and Marina Cordoni, with Jonathan Gross serving as exec producer. First Round Down follows a former hockey prodigy who returns home to take care of his younger brother after their parents die. The film is being distributed by Unobstructed View (formerly Video Services Corp), which plans to release the film digitally on iTunes and On Demand following its theatrical run.