Canadians head to Rockie Awards with 40 noms
Wynonna Earp, Travelers and Baroness von Sketch will vie for some hardware at the Banff World Media Festival competition.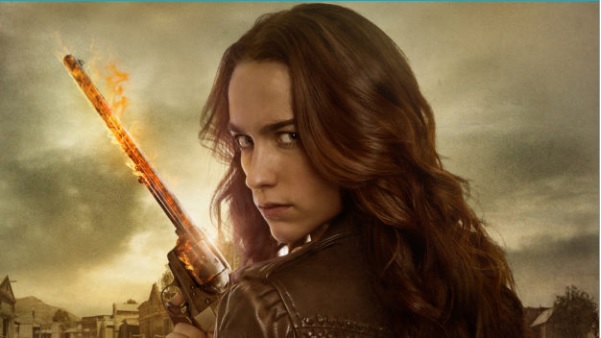 Canadian series have racked up 40 nominations for the 2017 Rockie Awards.
The Banff World Media Festival today unveiled the nominees for its annual program competition, which recognizes excellence in TV and digital content from around the world. More than 40 countries submitted projects to this year's competition, with winners set to be announced June 12 at a ceremony during the festival.
Canadian productions dominated in the interactive content category with four of five nominations. Secret Location has two nominations in the category. Its Halcyon and Lawren Harris: Where the Universe Sings will compete against the NFB's Cardboard Crash and CBC's Tragically Hip: Looking for a Place to Happen.
Homegrown productions were also well-represented in the children/youth fiction category. Nominees include Wild Kratts, produced by the Kratts Brothers Company and 9 Story Media Group; Odd Squad: The Movie, produced by Toronto's Sinking Ship in association with U.S.-based Fred Rogers Company; and Ranger Rob, a Canada/U.K. production from Nelvana and Studio Liddell.
Local series also did well in the sci-fi, fantasy and action section. Aetios Productions' Blue Moon, Peacock Alley's Travelers and Seven 24 Films' Wynonna Earp will all vie for the prize.
In the comedy categories Frantic Films's Baroness Von Sketch Show is up for an English-language prize, while Encore Television's Boomerang and Freefall will compete against Avanti Cine Video's My 80s Teen Misadventures in the foreign language category. 
In the history and biography category, Galafilm Productions' Newfoundland at Armageddon is up against Black Watch Snipers, from YAP Films.
Elsewhere, Pivotal Media and Forte Entertainment's Hello Goodbye will represent Canada in the lifestyle category, while Breakthrough Entertainment's L.M. Montgomery's Anne of Green Gables picked up a nomination in the TV movie category.
For the full list of nominees, click here.