Sorry For Your Loss sets up in Winnipeg
Screenwriter Collin Friesen makes his feature directorial debut in the indie comedy, produced by Farpoint and Middle Child.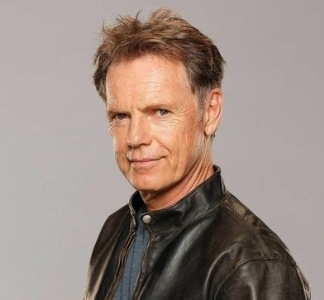 Cameras are rolling in Winnipeg on indie comedy Sorry For Your Loss, the feature directorial debut from screenwriter Collin Friesen.
Produced by Toronto's Middle Child Films and Winnipeg's Farpoint Films, the feature follows new dad Ken, played by Justin Bartha (The Hangover). When Ken returns home to bury his estranged father, he learns that his dad's dying wish was to scatter his ashes on the field of his favourite football team. The four-week shoot is scheduled to wrap at the end of the month.
Joining Bartha on screen are Bruce Greenwood (pictured, Star Trek), who plays the politically incorrect executor of the estate, and Inbar Lavi (Imposters), who plays Ken's quick-witted wife Lori.
Tony Wosk is producing for Middle Child and Kyle Bornais for Farpoint. Executive producers include Jeff Sackman and Berry Meyerowitz. The prodcos previously collaborated on the TV series The Illegal Eater, which aired on Blue Ant-owned channel Travel + Escape. The travel and culinary series was also picked up by Esquire network in the U.S.
The film is financed by Telefilm Canada, Harold Greenberg Fund, Manitoba Film & Music and TMN. The project also went through the 2016 Telefilm Canada Feature Comedy Exchange.
Friesen's screenwriting credits include The Big White, which starred Robin Williams and Holly Hunter, and Donald Sutherland-starring romantic comedy The Con Artist. Friesen also served as a story editor on CBC's Schitt's Creek.