DCTV to reboot Boondock Saints for TV
The Toronto-based prodco has teamed up with creator Troy Duffy to launch a pre-order fan campaign for the series, which currently has no broadcaster attached.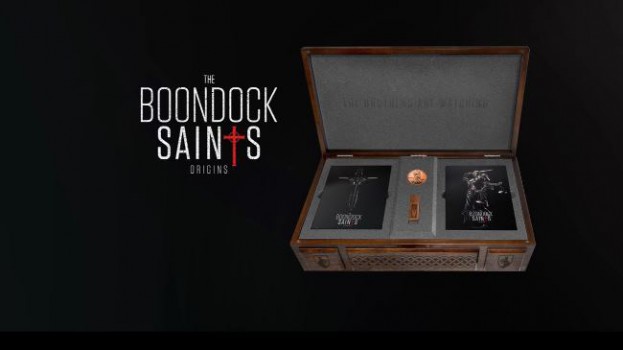 Don Carmody Television has teamed up with Boondock Saints creator Troy Duffy to reboot the fan-favourite film franchise as a TV series, Boondock Saints: Origins.  
There is currently no broadcaster attached to the project. Instead, DCTV and Duffy have launched what they're calling a "fan-focused pre-order campaign" to support the series, according to a release. Fans have two months to pre-order the Origins box-set for USD $598, which will give them access to the series on DVD Blu-ray or digital copy ahead of a broadcast run on any linear or digital platform. The box-set will also include Boondock Saints merchandise that will be mailed to fans' homes.
The Boondock Saints: Origins will be executive produced by Duffy, and DCTV's Don Carmody and David Cormican. Carmody previously served as a producer on the first two movies in The Boondock Saints franchise. 

The campaign will need to raise a certain threshold in order to greenlight the series; if that threshold is not met, fans' credit cards will not be charged. DCTV's Cormican told Playback Daily, however, that if the campaign goal is not met the series will be funded through traditional means.
"We're trying to build [the series] in such a way that it's successful without the traditional triggers in place," said Cormican.
DCTV has set a St. Patrick's Day weekend 2018 premiere for the series, which a limited number of fans can also pay USD $5,000 to attend. The series marathon viewing will be held in Boston.
The first film in the series, The Boondock Saints, written and directed by Duffy, was released in 1999. It starred Sean Patrick Flanery and Norman Reedus as Irish immigrant fraternal twins and vigilantes in Boston who attempt to rid the city of crime and corruption. The follow up, The Boondock Saints II: All Saints Day was released in 2009.
According to a release, more details on the film's team, cast and production details will be announced in the coming weeks.