Mark Musselman departs Serendipity Point
The exec producer reflects on 18 years with the Toronto prodco, the challenges of making Canadian films and gives his outlook for the industry.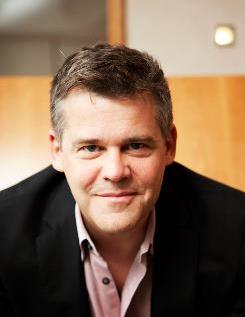 After 18 years with Serendipity Point Films, Mark Musselman has stepped down from his role as executive vice-president.
Musselman, who left the company full-time at the end of March, is continuing to consult on a few Serendipity projects, after which he will take "a breather" to consider his next chapter, he told Playback Daily. 
Prior to joining Serendipity in 1999, Musselman served as an entertainment lawyer with Goodmans LLP and established the firm's film and TV practice in Vancouver. After several years in private practice, however, Musselman began to feel he wanted to be closer to the action. "I wanted to have some skin in the game, some personal interest in [projects] beyond simply providing advice and watching the business be done by others," he said.
At the same time, veteran Canadian producer, Robert Lantos, having just sold Alliance Communications to Atlantis Communications, was setting up a new boutique prodco and was in need of a "right-hand man" to help run the company and piece together financing for projects.
"Every film is a new invention both aesthetically, but also financially," said Lantos. "[Financing films is] challenging and Mark played a central role in piecing together these jigsaw puzzles right from the beginning."
Musselman served as an executive producer on more than a dozen Serendipity Point projects, including Canada/France/U.K. copro The Statement, directed by Norman Jewison; Oscar-nominated Being Julia; and Atom Egoyan's latest, Remember, to name a few.
Throughout his time in the biz, Musselman has seen the Canadian industry – what he describes as a "television industry" in which feature film production plays the "poor cousin" – go through immense changes.
"The market has contracted for anything other than tentpole studio productions, franchises and and the 'independent film' with A-list cast," said Musselman.
In addition to the fact that major distributors have merged or gone out of business, TV networks aren't buying features like they used to, and the remaining pay TV networks are more focused on television properties, he said.
"For Canadian film producers, the number of calls you can make in order to secure financing for a feature film has been reduced significantly," he said. At the same time, the costs of productions are skyrocketing.
While he admittedly paints a bleak picture of the industry today, Musselman said he believes big changes are necessary and inevitable.
"We need to realign some of the policies that apply to Canadian content and which are now fettering Canadian producers' ability to put together financing and make the right creative choices for the films that they're trying to finance," he said. He added he's encouraged that the government is currently re-examining longstanding regulations because without a change, "there will come a time when the economic feature film environment in Canada will become too challenging to warrant the creative and commercial investment required to succeed."