Incendo's Separated at Birth gets underway
The MOW is one of five that the Montreal prodco plans to produce in 2017.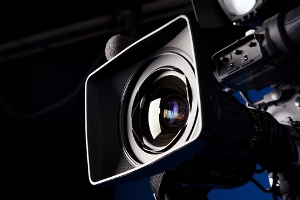 Filming has begun on Separated at Birth, the latest movie of the week from Incendo.
In addition to Separated at Birth, Incendo plans to produce four more MOWs in 2017, Fanny Poliquin Bureau, distribution and marketing coordinator, told Playback Daily, though this is the first to be announced.
The company also produced five in 2016, including Girls' Night Out and Sometimes the Good Kill, and has completed 68 since 2001.
Currently filming in Montreal, Separated at Birth is directed by Jean-François Rivard, who most recently stepped behind the camera on another Incendo TV movie, FANatic. 
Separated at Birth is produced with the participation of Bell Media. Producers on the project are Jean Bureau and Ian Whitehead, with Bureau also serving as EP.
Starring Paige Turco (The 100),  Dominique Provost-Chalkley (Wynonna Earp) Brittany Allen (All My Children) and Gord Rand (Pure), the film follows a young woman who grew up thinking she had a normal childhood until she discovers she had been kidnapped as a baby.
Broadcast details have yet to be confirmed.