Mongrel expands Maudie release
A solid opening and a line around the block at its Halifax premiere prompted a wider Atlantic Canada release of the Canada/Ireland copro.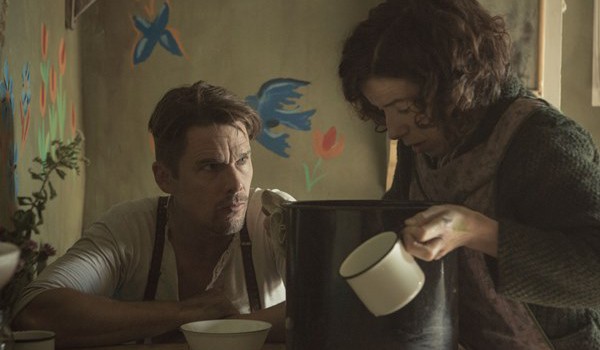 Mongrel Media is accelerating the theatrical rollout of Maudie, adding additional screenings of the Canada-Ireland coproduction in several Atlantic Canadian cities.
Maudie opened on four screens in Vancouver, Toronto, Ottawa, and Halifax on April 14. Mongrel originally planned to expand into Montreal, Winnipeg, Calgary, Edmonton and Victoria on April 21, with additional screenings also being added in Toronto and Vancouver. An Atlantic expansion wasn't planned to roll out until April 28, but audience demand has pushed that launch up, with screenings beginning on April 21 in cities across Nova Scotia, New Brunswick, P.E.I and Newfoundland.
The film opened at Cineplex Cinemas Oxford in Halifax to "packed audiences" all weekend, Tom Alexander, director of theatrical releasing at Mongrel told Playback Daily. Audiences even lined up around the block to see the film. The film's Facebook page was also inundated with requests asking for additional screenings in Eastern Canada, particularly in Yarmouth, N.S., near her hometown .
"We had a strong expansion plan mapped out for Atlantic Canada, but we accelerated [it] due to the eagerness of Atlantic audiences and the huge success of the film in Halifax," he said.
While box office figures have yet to be released, Alexander said the film has been successful in all the Canadian markets in which it plays.
Maudie, directed by Irish filmmaker Aisling Walsh and written by Newfoundland screenwriter Sherry White, tells the story of Nova Scotia folk artist Maud Lewis (Sally Hawkins) and her unlikely romance with Everett Lewis (Ethan Hawke).
The feature is produced by Bob Cooper and Mary Young Leckie  of Toronto's Solo Productions, Mary Sexton of Newfoundland's Rink Rat Productions and Susan Mullen of Dublin's Parallel Films. Executive producers on the film are Heather Haldane, Hussain Amarshi, Mark Roberts, Sheldon Rabinowitz, Ross Jacobson, Ed Riche, Tyler Mitchell, Alan Moloney and Johanna Hogan.
Sony Pictures Classics acquired the film last October for release in the U.S., U.K. and Latin America. In February, the film was also picked up by local distributors in a number international territories in Europe, Asia and the Middle East. It will open June 16 in the U.S.