Melanie Joly heads to L.A.
The Minister of Canadian Heritage will meet with execs from YouTube and the Academy, as well as the city's mayor.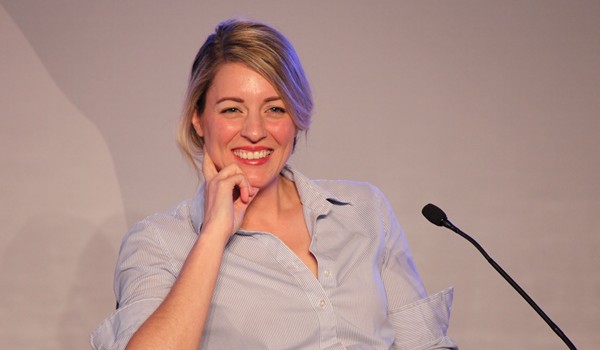 Minister of Canadian Heritage Melanie Joly is heading to Los Angeles on a mission to strengthen ties between creative industries in both countries.
The Minister will kick off her three-day tour by delivering the opening remarks at a National Canadian Film Day event this evening in Los Angeles.
She'll then meet with execs from the film, TV and digital industries as well as government representatives. In a statement to Playback Daily, Canadian Heritage said the goal of the trip is to promote Canadian talent and emphasize the important economic relationship of the two countries' creative industries. The Ministry said Joly will also "remind key players in the entertainment industry based out of California of the many opportunities up north where our expertise and creativity, for example in post-production, is unparalleled."
The trip will include a meeting with Cheryl Boone Isaacs, president of the Academy of Motion Picture Arts and Science, as well as a roundtable discussion with the Motion Picture Association of America and execs from the film and TV industry. Joly will also meet with executives from Snapchat parent co, Snap Inc.
On Friday, Minister Joly will meet with L.A. mayor Eric Garcetti, before later heading to YouTube for a discussion with Susanne Daniels, global head of original content.