CBC to air Junos through 2023
After 16 years on CTV, a deal with CARAS will see the 2018 awards broadcast on the pubcaster.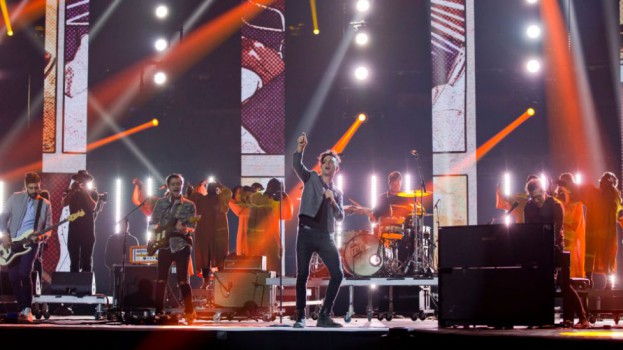 The CBC has signed a six-year exclusive broadcast deal with the Canadian Academy of Recording Arts and Sciences (CARAS) to air the Juno Awards.
The broadcast rights had been with CTV for the past 16 years, and culminated with the 2017 awards, broadcast live from Ottawa on April 2.
According to Numeris data from  Bell Media, 1.2 million Canadians watched this year's show live, and another 278,000 watched the repeat at midnight (EST).
CBC previously held the television broadcast rights to the awards ceremony from 1975 to 2001. The 2018 Juno Awards will be broadcast on the pubcaster live from the Rogers Arena in Vancouver on Sunday March 25, 2018. Juno Week celebrations will run from March 19 through March 25.
In a statement announcing the deal, Heather Conway, executive vice-president of CBC English Services, referenced the CBC's broadcast of the Tragically Hip's concert last August – which 11.7 million Canadians tuned into – as a way that the pubcaster has successfully connected Canadians through music.
The CBC also announced that in addition to broadcasting the Junos, it will also add new music programming and special events to its lineup and will cover a more diverse range of genres and musicians. More programming details will be revealed in the coming weeks.
From Media in Canada