Cable in decline, but still top TV delivery method: study
Three quarters of Canadians still pay for TV in some form and most prefer cable. But fibre optic share is steadily rising.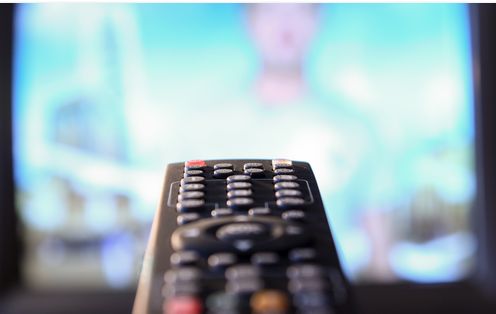 While cord-cutting may be the buzz term du jour, Media Technology Monitor's new reports show that three quarters of Canadian Anglophones still subscribe to a paid TV service, and cable has the largest share.
The study looked at data from 4,000 English-speaking Canadians during the fall of 2016.
In total, 75% of Canadians are pay TV subscribers, although that has been in consistent decline since 2008 (last year, 77% of Canadians paid for a TV subscription). Of those subscribers, 36% report having a cable subscription, although that number has also declined (down from 40% last year).
While the share of cable dropped to 36% (from 40% in fall 2014), the share of fibre optic (IPTV) has grown over the years. The delivery method still doesn't quite top cable, but at 22%, it's steadily climbing. The share is up from 21% in 2015 and up from less than 1% a decade ago.
Satellite penetration, which hit an all-time low in 2015 at 16%, saw a slight rebound in 2016 at 17%. (The peak for satellite penetration was 27% in 2011.)
Over-the-air reception has remained a niche but steady market. Currently, 7% of Anglophone respondents report watching TV over-the-air, the same as last year. That total has been steadily rising since it hit a low of 5% in 2011.
The study also looked at who is most likely to subscribe to different services. The study found that cable-subscription over-indexed in people over the age of 50, with 41% of respondents between the ages of 50 and 64 and 48% over the age of 65.  Moreover, the study found that cable subscribers are more likely to have an income of more than $200,000 per year and live in large cities like Edmonton and Vancouver.
Satellite, on the other hand, indexed highest among those in smaller communities. Of those surveyed who lived in communities of less than 10,000, 42% subscribed to a satellite service (as did 29% of those in communities in the 10,000-100,000 range). Over-the-air users were more likely to live in Canada's larger cities.
While the survey showed that 12% of Canadians prefer "TV My Way" (subscription to some form of OTT or VOD service) and 7% are "tuned out," it did not delve into the demographics of those groups.
Other findings of note: Francophones surveyed showed more of an affection for cable. The penetration of cable in the country's French-speaking markets has fluctuated more over the years (as opposed to the Anglophone market, which showed a consistent fall), and has held steady at 55% for the last two years.
Image courtesy of Shutterstock