On the Slate: Zapruder Films
The production company behind Operation Avalanche and nirvanna the band the show is looking to expand its slate with projects by up-and-coming talent.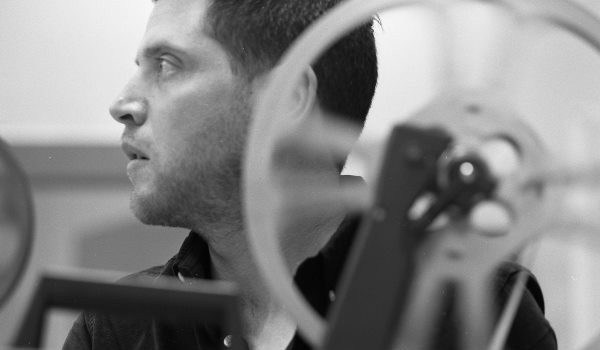 In a new series, Playback is catching up with Canadian production companies to discuss what projects they're working on, their production strategies and where they see room for growth. First up, Zapruder Films.
The Toronto-based production company, led by Matthew Miller and Matt Johnson, has had a stellar start to the year. Zapruder's first-ever TV series nirvanna the band the show recently wrapped its inaugural season on Viceland, while Operation Avalanche, its second feature (after 2013′s The Dirties), was nominated for the $100,000 Rogers Best Canadian Film Award at the Toronto Film Critics Awards (Hugh Gibson won for his documentary The Stairs, but Gibson and his fellow nominees decided to split the prize). The mocumentary-style flick was also nominated for best feature at the Canadian Screen Awards.
So what's next for the young company?
For starters, it's working on more features, with at least three projects currently on the go.
In October of 2016, after announcing at the Toronto International Film Festival that it would launch its Women First Screenwriting program, Zapruder selected Chandler Levack's feature Anglophone as the winner of $12,000 in development funding.
The company has since paired Levack with veteran writer Jill Golick (Metropia, Instant Star) with the goal of finishing a new draft of the romantic comedy by early summer. Zapruder producer Matthew Miller (pictured) told Playback Daily it aims to begin production on the film by summer 2018. Budgets are still being worked out and will largely depend on casting, he said.
The film is the first project that hasn't originated from the brain of Matt Johnson, and Miller said the company is looking to expand its slate to include more projects from other voices, in particular, up-and-coming talent.
To that end, the company is also developing Jared Raab's directorial debut Night, Day, Night. Raab is a longtime Zapruder collaborator who served as cinematographer and co-producer on Operation Avalanche and The Dirties, and co-exec producer, writer and DP on nirvanna the band the show. Night, Day, Night follows members of the Toronto band July Talk as fictionalized versions of themselves as they tour North America.
The feature began as a documentary, which was then titled Blood & Honey, and received development funding through the Shaw Media-Hot Docs grant in 2014. After spending a few months documenting July Talk on tour, Raab, the band and Zapruder made the decision to change up the format. "We spend so much time trying to make our fiction movies look and feel like documentaries and there [Raab] was trying to make a documentary and he kept thinking, 'If I could employ these tricks and techniques that we've honed in over the past years it would be so much more [exciting]."
They are currently developing the script for the film, but like most Zapruder projects they're not working with a traditional 90-page script. Instead, they have a 40-page outline that provides a breakdown of the film, but allows for some improvisation. The company hopes to begin production on Night Day Night in summer 2018.
Ultimately, with these next two features, Miller said Zapruder is "somewhat consciously" trying to build its brand, expanding to be more than a home for Johnson's movies. What is that brand? Miller says Zapruder films are directed at younger, intelligent audiences who are seeking films that challenge traditional narrative constructions.
He said he hopes that someday audiences will see the Zapruder logo on a poster and that will be enough to encourage them to see the film – in the same way audiences see a Serendipity Point or Blumhouse logo and know if it's one they want to watch, he said. "To get to the point where [the brand] means something in the mainstream, I feel like that's a very lofty goal but not one we're opposed to chasing," he said. "If the brand is associated with things that are challenging conventions that's a good thing and a good first step – and is something that all of these projects have in common," he said.
While Zapruder is looking to work with different voices, it still has a pool of its own ideas to pull from – one of which, Miller said, promises to be the company's most ambitious project to date.
Miller, Johnson and Josh Boles (who also co-wrote Operation Avalanche and The Dirties) are currently working on Kill Hitler, a "time-travel period action movie" set in 1939, which follows a Mossad Agent trying to – you guessed it – kill Hitler. With this film, Miller said the company hopes to break out of its typical low-budget production model and try "something a lot bigger." While the company is currently working on the first draft of the script, Miller said they're aiming to attract big-name talent for the lead role which could ultimately help the film attract a major distributor.
While developing all of these film projects Zapruder continues to work on nirvanna the band the show. Season two is currently in production in Toronto.
When asked if the company would like to do more in the TV space, Miller said it has a few other TV projects on its development board, and would generally like to continue working in TV, but ultimately is focused on ideas that fit the Zapruder brand, regardless of platform.