Lloyd Axworthy doc set for international shoot
Produced by Toronto-based prodco Aperture, the feature will shoot across North America before heading to Cambodia in September.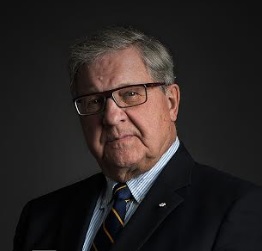 Filming is set to commence on director Richard Fitoussi's feature-length documentary about Canadian politician and statesman Lloyd Axworthy.
Produced by Fitoussi and Toby Proctor of Toronto prodco Aperture, Lloyd will begin shooting in the city on April 20 before heading to Washington, Ottawa, Montreal, Swiss city Geneva and finally to Cambodia.
The project was financed through a combination of private investment, crowdfunding and equity put up by the producers.
The doc examines the legacy of Axworthy's career, including his role as a key cabinet minister for Prime Minister Pierre Trudeau, his position as Canada's Minister of Foreign Affairs and his work on the Ottawa Treaty, which led to the banning of anti-personnel landmines.
Filming wraps in September and the doc is expected to be ready for release in spring 2018. No broadcaster is yet attached to the project.