Canadian Cinema Editors reveal 2017 award nominees
Kim's Convenience's Kye Meechan, Cardinal's Teresa De Luca and PAW Patrol's Tom Berger are among those vying for top honours at the annual ceremony.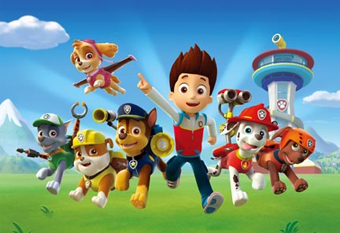 The Canadian Cinema Editors (CCE) has revealed the nominees for its 2017 awards, with the editors behind TV series Cardinal, Workin' Moms and PAW Patrol, as well as features Weirdos and ARQ, among those in the running for prizes.
In the half-hour scripted TV category, Jonathan Eagan is nominated for Workin' Moms episode "Bare" while Lindsay Allikas is up nominated for Michael: Every Day episode "Making a Friend." Also in the running is Dev Singh, for People of Earth ep "Significant Other," Kye Meechan for Kim's Convenience episode "Gay Discount" and Sabrina Pitre for MECH-X4 episode "Let's Dig Deep."
In the best one-hour scripted category, editor Aaron Marshall picked up two nominations for Penny Dreadful "A Blade of Grass" and Vikings "All His Angels." Also up for the award is Allan Lee (Dirk Gently's Holistic Detective Agency, "Horizons"), Carina Baccanale (L'imposteur, episode 10) and Jay Prychidny (Orphan Black, "The Scandal of Altruism").
In the animation category, there were joint nominations for Allan Cordero and Mike Goodings (Freaktown, "Conquer with Kindness"), Kurt Skyers and Paul Gitlin (Dot, "Remembering Ogopogo/Scaremaster 2.0″) and Paul Hunter and Aaron Woodley (Spark), as well as Marc Brenzil (Fangbone, "The Pitch of Black/Keepers of Toe) and Tom Berger (Paw Patrol, "Pups Save a Robosaurus").
In the running in the feature film category is Duff Smith (Weirdos), Greg Ng (Come and Find Me), Kye Meechan (ARQ), Mark Arcieri (Awakening The Zodiac) and Jane MacRae and Tyler Nelson (Remomory).
Meanwhile, the MOW/miniseries section features two separate nominations for Mary Kills People – Lisa Grootenboer for the episode "Bloody Mary" and Roslyn Kalloo for "The River Styx" – in addition to noms for Aren Hansen (Bruno & Boots: This Can't Be Happening at Macdonald Hall, Duncan Christie (The Swap) and Teresa De Luca (Cardinal episode one).
In the best editing in a reality/competition series, noms went to the teams behind two separate episodes of The Amazing Race Canada – "Second Place Isn't Good Enough" and "Who's Ready to Let it All Hang Out?" – as well as Chopped Canada "Judge or be Judged" and the finale episodes of Masterchef Canada and Big Brother Canada.
Up for the web series prize are Sam Thomson and Jay Wolting  (Save Me), Jonathan Eagan (Cold), Maureen Grant (That's My DJ), Matt Lyon (The Leaf, "Blueprint Bouncing Back") and Marianna Khoury (True Dating Stories).
The ceremony is set to take place Thursday, June 1, at the Hotel Delta in Toronto.