NCFD maps its route (across 1,750 screens)
With a government investment of $3 million, National Canadian Film Day has more than quadrupled in size since last year.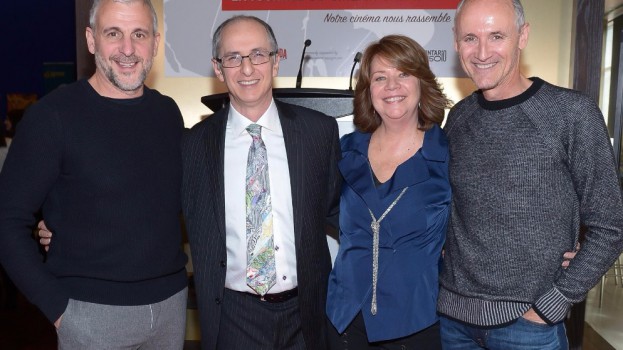 National Canadian Film Day (NCFD) has come a long way in the space of four short years.
Beginning officially in 2014, when the single-day festival screened in approximately 30 communities across the country, this year's event will include 1,700 community screenings nationwide (up from 350 last year), as well as more than 50 international screenings, including 35 in Canadian embassies across the world.
Outside of Canada, screenings include Ann Marie Fleming's Window Horses at the Hong Kong International Film Festival, Alethea Arnaquq-Baril's Angry Inuk at Bertha DocHouse in London, U.K., and the Charles Binamé-directed feature The Rocket at the Embassy of Canada in Kazakhstan.

To help track the swelling scope of the event, NCFD is this year promoting the event with an interactive map detailing where each of the homegrown films is being shown across the world. The map will also help Canadians find the screenings in their local communities, providing specific details on locations, venues, films and screening times. 

NCFD organizers estimate that between 7,000 and 8,000 people are involved in putting the screenings together.
The launch of the interactive map comes on the heels of a Canada-wide promotional campaign that featured TV spots (starring Sandra Oh and Vinay Virmani) and a number of large-screen pop-up installations in Vancouver, Montreal, Toronto and Halifax.
The increased marketing spend was partly enabled by an investment from the Government of Canada, which pledged $2.6 million to the 2017 NCFD event, while the Government of Ontario also pledged $400,000. This year's National Canadian Film Day takes place on April 19. Sponsors of NCFD include Telefilm, Cineplex, eOne and CBC.
Photo credit: George Pimentel Photography