CMF program budget cut by 5.8%
The Canada Media Fund will operate with $21 million less than last year, attributing the decline to falling BDU subscribers.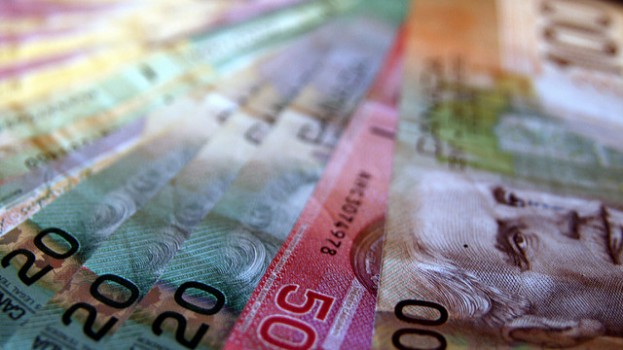 The Canada Media Fund has set its program budget for 2017/18 at $349.7 million, down 5.8% from $371.2 million for the previous year.
The CMF program budget is backed by revenue estimates for the coming year based on contributions from the federal government; Canadian cable, satellite and IPTV distributors; and recoupment and repayment revenues from funded productions.
Valerie Creighton, president and CEO of the CMF told Playback Daily that the primary reason for the program budget reduction is due to declining contributions from broadcast distribution undertakings (BDUs), which are calculated based on revenues.
"Our revenue from our private sector partners is directed only from cable – not from internet or mobile. If people are moving to consume their content directly from internet resources, or mobile itself, there's less and less consumer appetite for continuing cable subscriptions. We all, not just the CMF, the entire industry has been observing this trend for a number of years," she said.
While 2016 numbers have yet to be released, the CRTC said the overall number of BDU subscribers fell to 11.2 million in 2015, from 11.4 million in 2014. Ottawa-based research firm Boon Dog reported that publicly traded TV companies lost 202,000 subscribers combined in 2016.
Creighton said the CMF developed a small reserve fund three years ago in the event that it saw a decline in BDU contributions. She said the program budget cuts announced today would have been greater if not for that fund.
To divert as much of its budget to CMF programs as possible, Creighton said the funder has reduced its administration budget by 10.6%. The CMF has migrated to a new online application platform called Dialogue which will fully replace eTelefilm systems as of April. Creighton says the more efficient means of administering applications is a cost-saver for the organization. The CMF also recently moved its head office into a smaller space to save costs.
While faced with cuts, the CMF will implement new policies aimed at increasing the contribution of women in key roles on CMF-funded projects. As announced earlier this month, along with other changes, the funder will require broadcasters to direct at least 15% of their performance envelope allocations to projects in which at least 50% of the total number of key leadership positions are held by women.
Changes to the CMF's Experimental Stream will also be introduced to address gender balance. Going forward, three points will be reserved in the team evaluation criteria for projects where at least 40% of the top creative and production positions are held by women.
In other program updates, the CMF announced it will ensure the selection committee evaluating projects in the Aboriginal Program is comprised of members from Canada's Indigenous communities. This is part of an overarching Indigenous strategy launched by the CMF and other industry partners in January.