Know your audience, know your platform
What can producers learn from the world of branded content? Here are three takeaways from the BCON Expo in Toronto.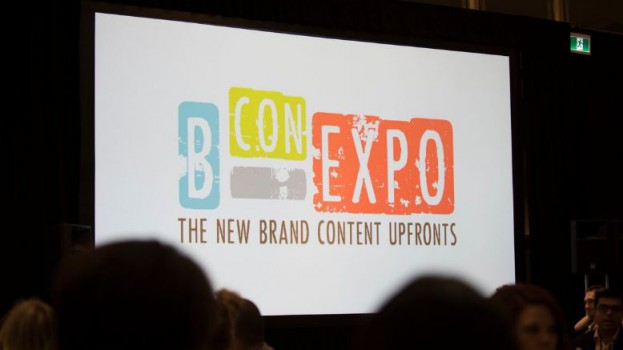 By: Val Maloney and Regan Reid: 
What can film and TV producers learn from Marriott hotels, General Mills or Labatt? For starters, these mega-brands know a thing or two about how to reach their target audiences. Playback and strategy magazines hosted the annual BCON Expo in Toronto on Tuesday, and while the day-long branded-content conference is targeted at marketers and the agencies that work with them, producers should pay attention to what's happening in the space. Here are three takeaways from the conference:
Engage with "Generation C"
Good news for producers looking to get into branded content: Your content shouldn't be a brand showcase. This is particularly true for "Generation C," a new powerful force in consumer culture, according to David Beebe, former VP of global creative content marketing for Marriott International. Unlike millennials, gen C aren't an age demographic – they are people who care deeply about creation, curation, connection and community. They don't want to be talked at or sold to. They want to be engaged. He gave the example of Mariott's Two Bellmen short films, which were all shot at J.W. Marriott locations, but weren't about the hotels. By making the product a character or setting, he said, the experience doesn't feel like a hard sell but ultimately drives the message: "You too can experience what you've just watched."
If you can't tell if your content is working then you shouldn't be doing it:
That was one of the takeaways from Tom Curtis, managing partner and head of MediaCom Beyond Advertising U.K., who closed the day with a forward-looking take on branded content. His point was that metrics are advanced enough now that nobody should ever be wondering if their programs (or trailers, social campaigns, etc.) are working. He said that all of MediaCom Beyond Advertising's work is looked at through the three lenses: Inputs (impressions and reach), outputs (media clicks, shares and engagement, web visits and followers) and outcomes (retention and brand health). 

Make your content fit the platform:
In a case of BCON Expo déjà vu, one of the lessons that presenters pleaded attendees take back to the office was to create work that fits the platform on which it appears. Andrew Oosterhuis, director of marketing at Labatt Breweries of Canada, argued that marketers too often take a TV ad plop it on Facebook or Twitter. Marketing needs to be executed differently on every platform or it simply won't work, he stressed.
Emma Eriksson, VP of marketing for General Mills gave the example of a campaign for every kid's favourite cereal, Lucky Charms. The brand was trying to attract millennials to buy the breakfast food and created targeted campaigns for different social platforms.  It enlisted Vice Media's Matty Matheson for a 10-minute YouTube video on how to make a "Mega Cake," for example, meanwhile on Snapchat it launched a filter on St. Patrick's Day that transformed users into Lucky the Leprechaun.
With files from Bree Rhody Mantha