CMF, Telefilm to showcase docs, VR at MIP 2017
The funding bodies will take Rezolution Pictures Rumble and Secret Location/Banger Films' Welcome to Wacken to market.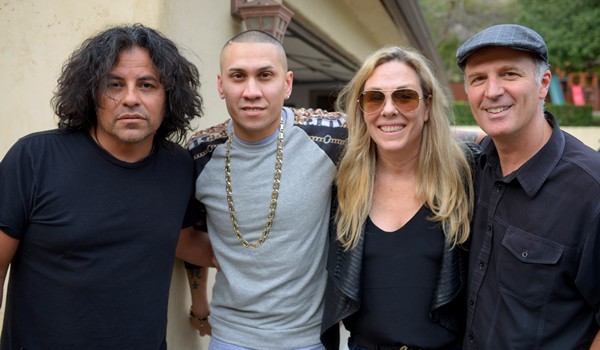 The Canada Media Fund and Telefilm Canada are heading to Cannes with three docs and three VR projects to showcase during MIP 2017.
Last year, the funding bodies focused their MIPTV slate on virtual reality, arguing that markets were presenting themselves and it was a good time to introduce the international market to commercially viable Canadian projects.
Since then, hopes for the VR market have only grown. The International Data Corporation forecasts Canada will spend $723 million on AR and VR products and services in 2017 – up 535% over last year. Worldwide, 22.5 million people currently consumer VR content, with that figure expected to grow to 154 million by 2020.
With this in mind, CMF and Telefilm will present Montreal-based Ingrid Ingrid's Quand la foule devient cirque, a smartphone experience that reinvents a live show by transforming users experiences from that of spectators to performers; SimWave Consulting's Multi-Sensory Virtual Reality Historical Vignettes, a VR experience that transports users to the trenches of Vimy Ridge; and Secret Location and Banger Films' Welcome to Wacken, an interactive VR doc that takes viewers to Germany's Wacken Open Air heavy metal festival. 

At MIPDoc, the funding bodies will also present Groupe Fair-Play's Rhino's Cry, which follows actor Marc Labreche as he questions whether artists' creativity has an "expiry date"'; Rezolution Pictures' Rumble: The Indians Who Rocked the World (pictured), which was recently awarded at the Sundance Film Festival; and Vice Canada's Abandoned, which follows skateboarder Rick McCrank as he explores deserted locales.
According to the CMPA, Canadians producers made 449 docs in 2015/2016, which accounted for approximately one-third of all homegrown film and television projects made that year and 40% of all official coproductions.