50 Degrees North signs on to produce Date My Dad
The prodco is a joint venture between Vancouver Film Studios and L.A.-based producer EveryWhere Studios.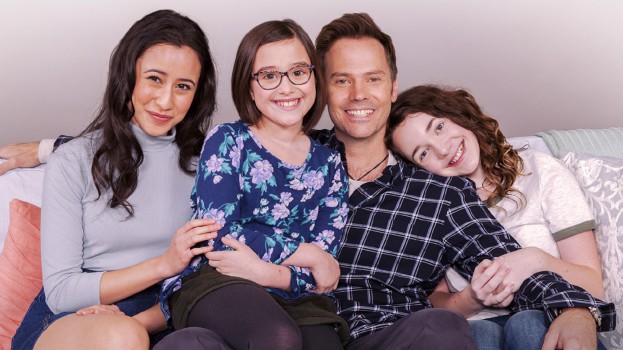 Vancouver-based 50˚ North Productions, the prodco launched last June by Vancouver Film Studios (VFS) and L.A.-based producer EveryWhere Studios, has signed on to produce the comedy series Date My Dad for London- and L.A.-based Content Media Corporation (CMC) and Munich, Germany-based Palatin Media.
The 10-part dramedy, about a single dad raising three daughters, will premiere later this year on U.S. channel UP TV.
The series is being shot throughout the lower mainland of British Columbia, with the production offices for the show being based out of Vancouver Film Studios. No Canadian broadcaster has yet been confirmed for the series.
CMC, which was one of six companies acquired by Kew Media last month, will distribute the series internationally in partnership with Palatin Media. The companies will begin shopping the series at MIPTV next month. No Canadian distributor has yet been confirmed.
Created and written by Nina Colman, the series is produced by Charles Lyall and executive produced by 50˚ North's Sacha McLean, Jason McLean, David McLean and Brenda McLean, along with EveryWhere Studios' Dan Angel and Tom Mazza, Bernd Schlötterer for Palatin Media and Greg Phillips for Content Media.
The series stars Barry Watson (Samantha Who?), Raquel Welch (One Million Years B.C.), Lilah Fitzgerald (Girlfriends' Guide to Divorce), Audrey Smallman (Family for Christmas) and Zenia Marie Marshall (Summer of Dreams).
Vancouver Film Studios, which is owned by The McLean Group, launched 50˚ North so that the studio could become more involved in projects that are produced through its facility, as well as being able to use the partnership (or VFS and Everywhere Studios) to produce high-quality Canadian content for domestic and international markets, said Sacha McLean, chairman of 50° North Productions and vice chairman of The McLean Group, when the company launched.

The production team for 50° North is led by VP of physical production Charles Lyall, who is a production manager on Warner Bros' Vancouver-shot series The Flash. The remainder of the team is comprised of rest of the team is comprised of personnel from VFS (president Pete Mitchell, VP of production Jennifer Roe-Emery, VP sales and marketing Kimberlee Alexander), EveryWhere Studios (head of finance Steve Smith, SVP development Julia Eisenman) and VFS owner The McLean Group of Companies (VP finance Pat Bradley, controller Alejandra Sorto, senior accountant Shannon Aitchison).