Canadian Academy preps female director apprenticeship
The program aims to give early- to mid-career directors more opportunities in TV, film and digital media, with an open call for applicants scheduled for May.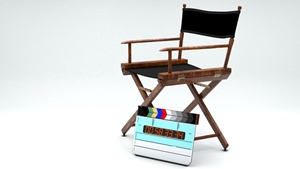 The Academy of Canadian Cinema & Television (ACCT) on Wednesday unveiled a female-focused apprenticeship program aimed at giving early- to mid-career female directors more opportunities in TV, film and digital media.
Financially backed by RBC's Emerging Artists Project and the Canada Media Fund (CMF), the Apprenticeship Program will see six participants shadowing a director for six months, while also partaking in bi-weekly work sessions with other apprentices.
Those involved will also take part in a number of working sessions, to be conducted via Google hangout, that will include guest speakers.
An open call for applicants will begin in May, with the Academy saying it will try to ensure diverse regional representation and focus on reaching underrepresented groups.
The Academy is also assembling a six-person selection committee to pick the participants, as well as an advisory board. Women in View is the first group named to the advisory board and the Academy is now seeking to engage with other industry partners to support the apprenticeship program.
Also on Wednesday, the CMF unveiled plans to update its performance envelope guidelines and assessment criteria among other measures. "Supporting third-party initiatives such as [the Apprenticeship Program] is part of the CMF's broader strategy to increase gender balance in Canada's screen-based industries," said CMF president and CEO Valerie Creighton in a statement.