Elevation Pictures conducts first Snapchat movie campaign
The teen drama Before I Fall, which grossed $4.95 million in North America in its opening weekend, was promoted through a three-step Snapchat campaign.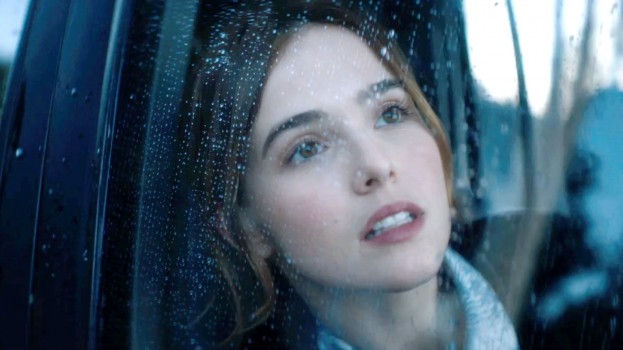 Elevation Pictures' new teen-targeted drama Before I Fall, which premiered last week, is decidedly targeted at women and girls from the Gen Z demographic. So when promoting the film, it made sense to go where that audience was to promote the film. The platform? Snapchat.
It was the first time Toronto-based distributor Elevation used Snapchat to promote a film. Three phases of the movie's Canadian promotional campaign were deployed on the social sharing platform between Feb. 13 and March 5 (the movie opened worldwide March 3).
On Feb. 13 and Valentine's Day, phase one featured a national geo-filter that was used more than half a million times over the two days, according to Adrian Capobianco, president of Vizeum Canada, the Dentsu-Aegis agency handling the campaign. The half-million users generated more than 10 million total views.
The second activation lasted until the week of the movie's release and focused on Snap Ads. The seven-second video clips, which were positioned against Snapchat's pop culture "Discover" content, encouraged users to send the ads to their friends (through screenshots). The first was a "send a rose" prompt while the second featured creative entitled "Today is for:" which asked users to fill in the blank with words such as "family," "friends" or "love."
The third and final component, which rolled out to coincide with the premiere of the movie, featured lead actor Zoey Deutch in a seven-second Snap Ad telling users to swipe up for an exclusive clip from the film.
As of March 2, the video ads had seen a 40% engagement rate, according to Capobianco, which he regards as a success.
The film is also being promoted through television spots and out of home media. While Capobianco wouldn't speak to Snapchat in particular, he said social and digital represented close to 50% of the movie's marketing spend.
According to Box Office Mojo, Before I Fall grossed an estimated $4.95 million in North America, although specific Canadian numbers were not yet available.
From Media in Canada