How a YouTuber gave Running With Violet a head start
She Said Films brought on Jessii Vee to star in the web series with the hopes of attracting her young, rabid fanbase.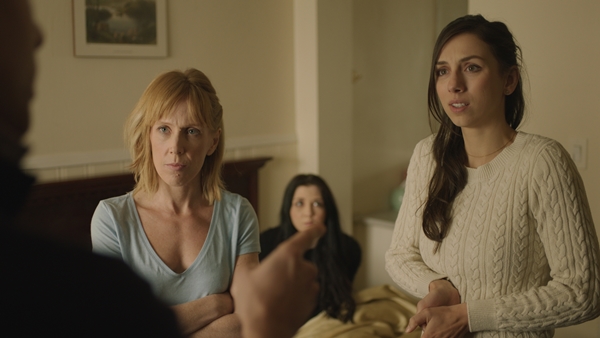 When Rebecca Davey and Marie-Claire Marcotte set out to make their 10-part web-series Running With Violet they knew they'd need something – or perhaps someone – special for their show to get noticed online.
The serialized drama, which is produced by the duo's Toronto-based company She Said Films Production, follows single mother Jolene (Davey), her toddler Violet (Davey's real-life daughter) and best friend Miranda (Marcotte) as they set out on a road trip that very quickly goes awry.
When developing the series, which Davey describes as "Thelma & Louise meets Fargo," she said they knew they needed to attract a younger demographic and turned to YouTube for help.
After reaching out to several YouTube stars, they ultimately partnered with Jessii Vee (whose channel has nearly 750,000 subscribers and more than 117 million total views) who was interested in making her acting debut.
"Her audience is crazy keen," Davey said. "Even us millennials and [those] a little bit older, we're not as hungry [for content] the way the younger fans are hungry. I don't think we would be at our views the way we are if we hadn't gotten her." Vee plays Frankie, Violet's babysitter who ends up along for the ride.
After launching on February 13, the series has since racked up nearly 450,000 views and more than 18,000 subscribers – many of whom have commented that they were drawn to the series because of Vee, who has been promoting the series through her vlogs.
The filmmakers made the decision to first roll out four of the series' 10 episodes, which are each between seven and nine minutes, to encourage "binge watching," said Davey. They then released three more episodes on Feb. 20 and the final three today.
"We wanted to release in a batch so that we could promote the idea that you could binge on the series but still [stagger them] to create some anticipation," said Davey. "If we had staggered it one [episode] a week we would've lost people. They would've forgotten [about the show] or trickled out so I think releasing in bigger batches has definitely helped us."
While the social star and rollout have been critical to the series' success, so are its other creatives. Running With Violet is directed by Wet Bum's Lindsay Mackay with Guy Godfree (Maudie, Suck it Up) serving as director of photography. "He understands fairly low budget but also how to be nimble and artistic at the same time," said Davey.
The series was funded through the Independent Production Fund, the OMDC Interactive Digital Media Fund and the St. Petersburg Clearwater Film Commission, which pitched in roughly 10% of the film's $275,000 budget in return for filming in the region.
Davey said she and Marcotte are in the process of applying for IPF funding for season two, which the Clearwater commission has already agreed to increase its funding for.
Marcotte says their goal for season one was to build a fanbase, while their plan for season two and beyond is to monetize. Season one has been picked up LGBTQ-focused streamer, REVRY, and the filmmakers are in discussions with several companies to partner on branded content associated with the second season. While Davey said they won't be including branded content in the series itself, they'll include it in extra content which they roll out alongside the series.