Former ACTRA president Jack Gray passes away
The screenwriter also led the creation of the Writers Guild of Canada in 1991.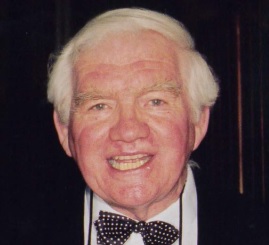 Former ACTRA president Jack Gray, who was also the driving force behind the creation of the Writers Guild of Canada (WGC), has died.
Gray led ACTRA as its president from 1978 to 1981 and was part of a team that founded the WGC in 1991. Prior to 1991, ACTRA was comprised of three guilds: Performers Guild, Writers Guild and Guild of Broadcast Journalists and Researchers. At the time, Gray galvanized his fellow screenwriters, which resulted in many leaving ACTRA to join the newly established WGC in 1991.
Speaking about the formation of the WGC last year, Gray said "What we got was complete control over the craft affairs that mattered most to writers." Also, 15 years ago, the WGC bestowed Gray with the Writers Block Award for Service to Canadian Screenwriters.
"Without Jack Gray, there would be no Writers Guild of Canada. We remember him, and thank him for his significant contribution to screenwriters in this country," read a statement from the WGC.
"Jack Gray was a loyal advocate for Canadian screenwriters, and worked tirelessly on their behalf for 25 years. Today, we have lost an important member of our industry whose lasting legacy includes the organization he helped create," said Carolle Brabant, Telefilm executive director.
"Jack cared deeply about writers and was a leader in the international community of screenwriters. He will not be forgotten," said WGC president Jill Golick in a statement.