Discovery Oligopoly, AI latest challenges facing media cos: report
The latest CMF trends report argues a handful of global giants control the tech underpinning discovery platforms.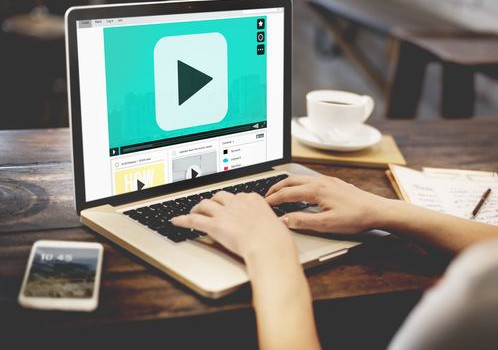 The next big challenge facing the Canadian screen industry is artificial intelligence, says the latest trends report from the Canada Media Fund.
The 2017 Trend Report, "The Digital Puzzle: Piecing Back Together the Content Value Chain," aimed to answer two key questions: 1) How has the new audiovisual value chain been reconfigured? and 2) Which players are best positioned to make the most of it?
What should come as a surprise to no one is that in this new digital economy is that content is king. How to best discover that content is an ongoing challenge, however, and could become even harder. The report argues that a "Discovery Oligopoly" – including Google, Facebook and Amazon – controls the technology that discovery platforms are based on.  This Discovery Oligopoly is placing increasingly strict requirements on content creators, including updating SEO requirements to require publishers to "constantly tweak content in order to guarantee discovery." That means larger companies with advanced tech capabilities and awareness of these updates are at an advantage, while smaller content creators are playing catch up. The report also gives the example of a recent Facebook algorithm that favours user-generated content over publisher content.
The report also found that these major conglomerates are now turning their attention to the development of artificial intelligence, which can be used, among other things, to analyze user data to improve content discoverability and the user experience. A U.S. study found that 60% of respondents would be very likely or fairly likely to disclose personal information to access personalized content recommendations. More than $2.1 billion has been invested in AI start-ups since 2010, which the report states indicates huge growth potential in the technology. The issue, of course, is if only a few players control access to that data, how can smaller companies compete?
"With Google and Apple in the lead, just a few players now share control over the talent and intellectual property that underpin the technology that will power the smart platforms and hyper-personalized virtual assistants of tomorrow," the report states.
On the consumer habits front, the report also found that demand for content has crystallized around three categories: live content, drama and kids programming.
In the live content space, online players like YouTube and Twitter are competing with traditional broadcasters for rights to sporting events. It gives the example of Yahoo which made a deal with the NHL to broadcast free games online in the 2016/2017 season. With many sporting event rights up for grabs in 2019, social media players could accelerate the transition of audiences from TV to online consumption.
In the drama space, the report unsurprisingly states that the expansion of OTT platforms has pushed up the value of content and forced traditional broadcasters to pay more than they have in the past – and perhaps more than they can afford on their own. Netflix, for example, commissioned 126 original production in 2016, up 3050% from four in 2012. In 2107, the streamer  will pay $6 billion for 1,000 hours of original content this year.
Dramas and kids programming are particularly coveted by OTT platforms, because they lend themselves to time-shifting and binge-watching, have long shelf lives and export well into foreign markets, making them attractive to OTT platforms. Kids programs in particular are also attractive because they offer a continually renewed audience. On a positive note, the proliferation of OTT platforms means more potential buyers for Canadian content – particularly in these two genres.  

The report also makes the case for investing in diversity at all levels – not just in front of screens, but behind it as well.
As has often been argued, by building in more diverse characters and scenarios, content becomes more attractive to a wider audience. It also sites one study that finds diversity has a direct influence on a company's performance. According to a McKinsey study, gender-diverse companies are 15% more likely to have better financial returns and ethnically diverse companies are 35% more likely.
Lastly, the study stresses that new international content creation and acquisition hubs are emerging – particularly in China, but also Africa, Latin America and the Middle East. China has more than 710 million people online and 656 million mobile users, it found. While access to the market comes with certain challenges, several Canadian companies have been successful, including 9 Story Media Group's sale of the broadcast rights to Wild Kratts to China's CCTV and DHX's sale of 2,400 hours of kids content to Chinese VOD platforms.
Ultimately, the report argues that there are development, coproduction and export opportunities to be seized in these regions, where "content consumption is in full-growth mode."
To read the full study click here.
Image via Shutterstock