Production underway on Viceland's Fubar
The eight-part series, directed by Michael Dowse, is the channel's second scripted original.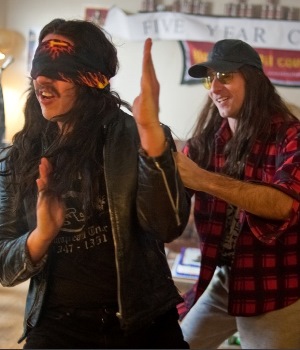 Production is underway in Montreal on Viceland's second original scripted series, Fubar.
The eight-part half-hour comedy, which is based on Michael Dowse's popular film franchise of the same name, will see original stars David Lawrence and Paul Spence return as Terry and Dean. Dowse will also step behind the camera to direct the series.
The series is slated to debut in 2017 on Viceland, which is co-owned by Rogers Media and Vice Media.
Fubar is produced by Rogers and Vice Studio Canada in association with Busted Tranny Productions and Cardinal Film. Producers on the series are Nataline Rodrigues (Rogers) and Michael Kronish, Danny Gabai, Spike Jonze, Shane Smith, Eddy Moretti, Patrick McGuire, Daniel Morin and Amanda Adelson (Vice). Executive producers are Dowse, Lawrence, Spence and Jennifer Wilson.
Viceland's first original scripted series Nirvanna the band the show launched on Feb. 2 in Canada and the U.S. At the time of the launch, Kronish, executive vice-president of TV and digital production, Canada at Vice told Playback Daily that the channel is actively pursuing more scripted content.
"I definitely want the industry to know [that if they] thought that we were just a company that was doing unscripted doc series, that's a false impression. We do really want to pursue the best Canadian showrunners, writers, producers and directors who are interested in making scripted content for Viceland," he said.