documentary Channel switches up its programming strategy
The CBC channel is narrowing its focus on different nights of the week, filtering its doc content through themes, including crime, history and adventure.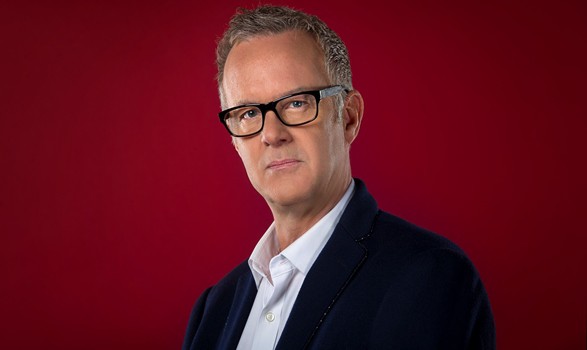 CBC's documentary Channel is taking a new approach to programming.
The specialty channel has introduced five new two-hour curated content blocks. True Crime Mondays will feature stories of criminals and those who pursue them; Life & People Tuesday will explore personal journeys; History Wednesdays will feature stories from the past that are relevant today; Adventure Thursdays will tell the stories of athletes and daredevils and Spotlight Sundays will feature a selection of feature-length critically acclaimed docs. The channel will also continue to feature its Hot Docs Friday Night programming. The curated content blocks will air daily from 9 to 11 p.m. EST/PST.
Bruce Cowley (pictured), senior director of documentary Channel, told Playback Daily that the channel made the move in an effort to "provide an offering that has wider appeal and more accessible programming." To determine what specific programming audiences wanted to watch, the channel launched online surveys asking 1,200 respondents to rank their top five subjects, with crime, history, biographies and adventure coming out on top. "We wanted to build our audiences based on the things that they want to watch," he said. He added that by focusing the programming the channel can build marketing around it.
To help draw audiences to the channel and promote its new programming strategy, documentary Channel launched a month-long free preview on Feb. 6. Cowley said promotion for the channel's "freeview" is airing on CBC television and CBC News Network, and that it focusing its promotion around popular CBC doc programming, Firsthand and The Nature of Things, as well as The Passionate Eye on News Network. "We know doc lovers are going to those well-known brands to see documentaries so we're going to remind people that here's a whole channel with great documentaries on it," he said.
 Ultimately, Cowley said the channel wants to make its traditional linear offering more appealing to audiences. So in addition to the programming blocks, documentary Channel is also working with its broadcast distribution partners to offer a video-on-demand offering. "We're starting out with 50 titles and every month we provide 10 more. There's going to be a significant library of documentary channel titles that people will get on-demand," he said. "We're buttressing the linear broadcast service with this new themed programming strategy."
Cowley, who both acquires and commissions documentaries, says the new programming strategy will inform his content decisions going forward.
"At the end of the day, I'm looking for really strong stories that I think will connect with our audience. If one happens to be an adventure documentary and one happens to be an arts-based documentary, if I think they'll both connect with our audience, I'll try to do both films. But if it comes down to one or the other, I'll probably go with one that passes through [one of] our filters, which would be adventure," he explained.
As far as what he's looking for now, Cowley said History Wednesdays has been the hardest to program. While there are countless WWII documentaries he could program, Cowley said he's looking for docs that showcase more recent history, and that have a wide scope. He gave the example of a recent pick-up, a documentary profiling a photographer whose work began during the Vietnam War.
Photo credit: Kevin Van Paassen for CBC