Column: What's next for entertainment immigration?
Immigration lawyer Lorraine P. D'Alessio breaks down how the Trump administration's policies might affect those in the film and TV industry looking to work in the U.S.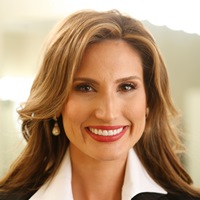 Lorraine P. D'Alessio, Esq. 
Anxious about what Donald Trump's presidency might mean for your cross-border plans? You're not alone. Barely a few weeks into his term, President Trump has already had a seismic effect on the international community through his aggressive new immigration policies. From his executive order authorizing the creation of a border wall, to his decision to temporarily suspend the resettlement of Syrian refugees in the U.S., President Trump seems to be making good on the hard-line immigration stance that helped define his presidential run.
Given the Trump administration's tough rhetoric and the rapid policy changes already occurring, many have asked if we're seeing the start of a push to reduce all forms of immigration to the U.S. And that's opened up unsettling questions for entertainment workers in countries like Canada, as speculation grows over whether it will become harder to land U.S. visas and take roles across the border.
While there's much we still don't know, legal experts have already zeroed in on a few potential flashpoints, using Trump's past statements as a guide to what we might expect. Here are four visas frequently used by Canadian artists and entrepreneurs which could be affected under Trump's administration:
1. H1-B: Designed to help U.S. firms recruit skilled foreign workers, the H1-B is a popular hiring tool at American technology companies. However, it's also gained a following with entertainment giants like Disney that rely on tech-savvy talent. 
Trump has attacked the H1-B for "stealing American jobs," despite strong evidence that legal immigration stimulates growth and boosts employment for everyone. In theory, his immigration team could make the H1-B process more painful by tightening certain rules, like making it tougher for H1-B holders to switch jobs while in the U.S., or to sponsor their spouse for a visa.
He is also exploring changes to the random lottery that officials currently rely on to distribute H-1Bs. One alternative that's often been floated is a priority-based system, where preference would be given to immigrants who studied at American universities, or those who can command higher salaries.
Even so, it would take Congressional action to enact more radical changes, such as lowering the cap on the number of H1-B's issued each year. It's unclear whether Trump commands enough bipartisan support for this kind of push, so despite some new roadblocks for applicants, the H1-B may largely stay intact.
2. EB-5: The EB-5 program entices applicants to contribute to the U.S. economy, offering them a Green Card if they invest at least $500,000 in a U.S. venture that creates American jobs. 
Unlike other visas, Trump seems to have compelling reasons to leave this one alone. In particular, the EB-5′s stated purpose as a job creator aligns well with his promise to ignite U.S. growth and ramp up employment. Even the president's vast business empire has directly benefitted from EB-5 investment, which might make him reluctant to criticize the program. Just recently, son-in-law Jared Kushner used EB-5 funds to finance a major real estate project outside New York City.
3. TN: Conceived under NAFTA, the TN visa is only available to Canadian and Mexican citizens. In the entertainment and media space, it's most typically sought out by skilled artists like animators, graphic designers and effects specialists, many of whom have secured the TN to accept offers of work in the States.
Trump has repeatedly singled out NAFTA in statements attacking free trade, saying he intends to renegotiate the agreement altogether. If this happens, the TN visa could potentially become a bargaining chip in a larger negotiation process, putting its future in question.
4. O-1/P-1/EB-1 (green card): Trump has largely stayed quiet about the O-1, P-1 and green card visas for extraordinary artists, making few if any statements. That's good news for Canadian entertainers, as these are currently three of the most popular pathways for foreign artists trying to enter the U.S. market.
Hypothetically, Trump could instruct Homeland Security (the department that oversees visa applications) to get tougher about who receives O-1/P-1/Green Card approval. But given his silence on the issue, it seems fairly unlikely his administration will target these programs anytime soon.
Canadians are also struggling to understand the implications of Trump's new travel restrictions, with many asking if they will be affected by his recently announced entry ban. At the time of this article's writing, President Trump has banned nationals from seven Middle Eastern countries (including Iran, Syria and Iraq) from entering the U.S. for at least 90 days. The ban even applies to those with temporary visas, like O-1s and H1-Bs. However, dual citizens who hold a passport from Canada (for example, an Iranian-Canadian dual citizen) are exempt from the ban and may still enter the U.S. to work and travel.
No one quite knows how the next four years will play out, but one thing is a given: if you want a foothold in the U.S., make your move soon. Immigration reform is always a lengthy process, so it's best to file your case now, while the original rules still apply. This way, you can get ahead of any new policies or restrictions that might be introduced down the road. In the meantime, we'll be keeping a close watch on President Trump's immigration measures in the weeks and months to come.