RTL exploring 'strategic alternatives' for BroadbandTV
In 2013, the European media company purchased a 51% stake in the Vancouver-based MCN launched by Shahrzad Rafati.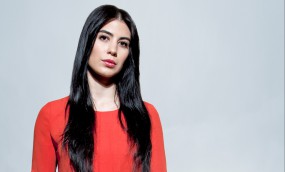 RTL Group will not buy out Vancouver-based MCN BroadbandTV.
The Luxembourg-based media company announced yesterday that it has decided "not to exercise the call option for the remaining 49% shareholding in BroadbandTV." A company release stated that RTL and BroadbandTV's minority shareholders will explore "strategic alternatives" for the MCN.
Andreas Meier, communciations manager for RTL Group told Playback Daily that these alternatives could include finding a third-party partner to invest, a sale of the company or an IPO. "We hope that this process can be finished within a year," he said. RTL plans to put New York-based bank Liontree in charge of the process.
In 2013, RTL purchased a 51% stake in BroadbandTV for $36 million. At MIPTV last year, RTL Group co-CEO Guillaume de Posch said the deal was key to RTL's online growth strategy. RTL later invested in U.S. lifestyle MCN Stylehaul and global programmatic platform SpotX.
Since founder and CEO Shahrzad Rafati (pictured) launched BroadbandTV in 2005, the company has grown to become the largest MCN in the world. In January, BroadbandTV expanded into eight additional countries across the globe and now operates in 23 countries in seven languages, with a network of 85,000 content creators.
RTL Group owns 60 TV channels and 31 radio station, as well as global production giant Fremantle Media.