Metropole Films adds Stephanie Trepanier
The hire comes on the heels of the news that the Quebec distributor's former principal Charles Tremblay has launched a new company in collaboration with MK2.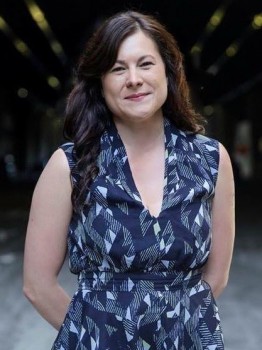 Métropole Films Distribution has appointed Stephanie Trepanier as its new director of distribution. 
The announcement was made soon after news broke that former Métropole director and co-founder Charles Tremblay had launched a new distribution outfit in partnership with Paris, France-based producer/distributor MK2. Tremblay announced his intention to leave Métropole in February 2016.
Trepanier is assuming the role left by Ariane Giroux-Dallaire, who exited Métropole to join MK2 l Mile End. In the role, Trepanier will be in charge of the company's theatrical-release strategy and marketing. 
Trepanier is the former director of development at L.A.-based boutique prodco Snowfort Pictures, as well as the president of Montreal indie distributor Evokative Films, which she founded in 2008. Trepanier, who also founded Fantasia International Film Festival's Frontieres copro market, was previously based in L.A. but has relocated to take the new role at Métropole.
Métropole launched in January 2006 and currently handles distribution on titles such as Elle, Manchester By the Sea, The Eagle Huntress and Les Innocentes. The company has a partnership with Toronto-based Mongrel Media. Métropole previously handled the releases of titles such as Blue is the Warmest Colour, Boyhood, Brooklyn, The Great Beauty, Inside Llewyn Davis and Whiplash in Quebec.