How to bring a Mennonite mob drama to TV
Pure creator Michael Amo on his inspiration for the soon-to-premiere series and why the small-town Canadian setting has global appeal.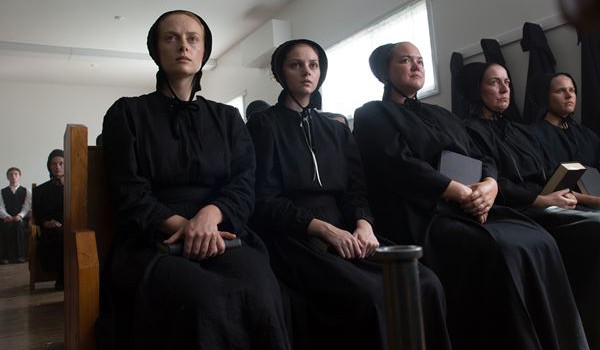 It took nearly 10 years for Michael Amo to take his Mennonite crime drama Pure from an idea inspired by real-life events to the six-episode series that premieres on CBC on Monday.
"It was just difficult to convince people that this was a real thing," series creator and writer Amo told Playback Daily.
"[Then] Fargo, the TV show, and True Detective happened, and suddenly there was an appetite for these limited series, true-crime-type stories. And I think that opened some doors for us."
Commissioned by the CBC in the spring of 2016, Pure follows a newly-elected Mennonite pastor working to rid his community of drug traffickers.
Amo, whose grandparents were Russian Mennonites, pulled the idea for the series from headlines about a Mennonite mob and drug smuggling within some communities. Amo, the creator behind long-running crime series The Listener, said he was interested in creating a show that would explore his grandparents' culture within a modern context.
"What excited [me] was just this collision of values, people who are trying desperately to live a spiritual life in a secular world and then that secular world flooding in all the time," he said.
Amo, and series director Ken Girotti, also hope the series' unique setting will pique audiences' curiosity.
"I'm hoping that people from everywhere will gravitate to Pure, because it's strange and yet familiar. It's an environment they haven't seen before, they don't know that much about, but they'll gravitate toward it for that [reason], and hopefully see a lot of stuff that resonates with them personally," said Girotti.
Amo added he hopes Pure's very Canadian setting will also appeal to global audiences.
"The more specific [a show] can be culturally, the more universal the stories become. The truer they are to the situation that they happen in, I think the truer they'll feel for a worldwide audience," he said. "The more generic you become the less focused the show becomes and the less appealing it becomes. I think you really want a sharp spear point of specificity when you're going out into the market."
Pure is produced by Nova Scotia's Two East Productions and Cineflix Media. Girotti (Orphan Black, Vikings) directed all six episodes. Executive producers on the series are Amo, Brett Burlock, Peter Emerson, Girotti and David MacLeod. Cineflix Rights has the exclusive worldwide distribution rights. The series' budget was not disclosed.
The series stars Ryan Robbins (Arrow, Continuum) as pastor Noah Funk. He's joined on screen by Alex Paxton-Beesley (Murdoch Mysteries, Copper), AJ Buckley (CSI: NY, Justified), Peter Outerbridge (Orphan Black, Bomb Girls) and Rosie Perez (White Men Can't Jump, Fearless).
Pure filmed in Nova Scotia in October. It premieres Jan. 9 at 9 p.m. on CBC.