TVO unveils Canada 150 programming
Several docs will have their world premieres on the pubcaster, including a new documentary from Alan Zweig.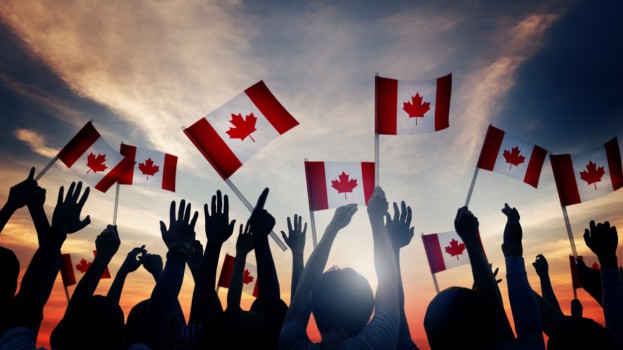 TVO has unveiled its programming for Canada's 150th anniversary, including the world premieres of Alan Zweig's The Lay of the Land and TVO-commissioned Latkes, Ladoos and Laughs.
Zweig's latest documentary, produced by Primitive Entertainment and commissioned by TVO, will premiere in the fall of 2017. It follows the filmmaker and Inuk heavy-metal rocker Lucie Idlout as they tour Nunavut and explore Canadian attitudes toward First Nations. Producers on the doc are Kevin McMahon and Kristina McLaughlin, with Michael McMahon serving as executive producer.
Proximity Films' Latkes, Ladoos and Laughs (1 x 60 minutes), produced by Howard Fraiberg for TVO, will also world bow on the pubcaster in the fall. The documentary, from director Geeta Sondhi, follows Canadian comedians from diverse cultural backgrounds who delve into everything from family to racism and sexuality.
Following a Feb. 23 world premiere at the Hot Docs Ted Rogers Cinema in Toronto, 90th Parallel Productions' My First 150 Days will have its broadcast premiere in the spring on TVO. Directed by Diana Dai, the documentary follows Melona, a Filipino mother who, after nearly 10 years in Ontario, is sponsoring her children to come live with her in the province. The hour-long documentary follows the family as they begin their new life in Canada. Producers on the project are Stuart Henderson and Romilla Karnick with Gordon Henderson serving as executive producer.
Other documentaries making their world premieres are Beevision Productions' Village of Dreams (1 x 60 minutes), from director/producer Nina Beveridge and producer Paul Hart, which explores Toronto's Gerrard India Bazaar; The 150 Doc Project, directed and produced by Michèle Hozer, which follows a family of 28 Syrian refugees as they adjust to life in Prince Edward County, ON;  Fixt Point's RE: Main Street, directed and produced by Charles Ketchabaw and Lisa Marie DiLiberto, which explores big cities and small towns across the province through a series of 10 short films; and Family Camera (1 x 60 minutes), directed by Marc de Guerre and produced by Jeannette Loakman, which explores some of the first photos taken in the 1840s to today's Instagram images.
Also returning to the pubcaster is The Agenda with Steve Paikin, the pubcaster's current affairs program which will this season focus on issues such as "150 years of Ontario and its Aboriginal peoples."
On the kids programming front, Little Engine Moving Pictures' Canada Crew will make its premiere on July 1, as previously announced. Season two of Apartment 11′s The Mystery Files will premiere in the summer, and the Montreal-based prodco's Raven's Quest will debut in the fall. Lastly, Farpoint Films' Kid Diners will premiere in the summer, alongside Sinking Ship Entertainment's Giver 150.
Image via Shutterstock