Camilla MacEachern on attracting production to the North
Snow, 24-hour sunlight and the need for more talent: The film commissioner for the Northwest Territories on the challenges and benefits of filming in the region.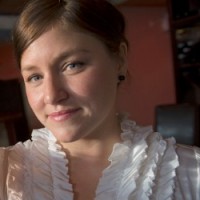 As 2016 comes to a close, Playback is speaking with film commissioners across the country about their successes of the past year, and what their goals are for 2017. We've chatted with Montreal commissioner Daniel Bissonnette, Calgary's Luke Azevedo and Toronto's Zaib Shaikh. Next up: we talk to Camilla MacEachern, film commissioner for the Northwest Territories. 
Tell us about the film industry in the Northwest Territories and some of the recent productions.
[Audiences] are generally very interested with our off-grid way of life. So the majority of productions that come up and have been here are documentary. We've had some successful reality series filmed up here. It really started with Ice Road Truckers (2007-2016). Then we had Ice Pilots NWT (2009-2014), which was a very popular series and is now airing on Netflix. We've also had for a couple of seasons a show called Ice Lake Rebels (2014-2015), it was highlighting the houseboat legacy.
One of our breakthrough productions, which is no longer filming, was Arctic Air (2012-2014). It was a CBC drama series that filmed here for three seasons and that really took the territory to the next level.
We don't have any big commercial reality productions happening right now. We do have a CBC series that is currently filming – a brand new series that will air in February, called True North Calling.
What's really exciting is we actually have a number of local productions that are happening. Recently, The Sun at Midnight [filmed here].
Our territory is a small territory – not in terms of land mass, it's a huge territory – but we have approximately 42,000 residents. It's very much a resource-based economy. It's a huge mandate [for the government] now to look at diversifying our economy. The decision makers are seeing more the positive results of what the film industry contributes to the territory. It's not just numbers, it's also, of course,  enabling and empowering our local residents to tell our own stories. It's important obviously to welcome guest productions in, we're a very film friendly territory, but it's important that you can allow the people who live here to tell their stories.
That said, the film commission, the government, the local industry, we all worked together and developed a film strategy, an action plan to guide us. Our goals are first and foremost we want to create a sustainable film industry.
When did you launch this strategy and what does it outline? 
It was launched in 2015. We worked with Nordicity. It's a five-year plan. It identifies opportunities, who the stakeholders are who should be involved in leading these [film] initiatives.
One of the very important action items that resulted from the strategy was the creation of a film rebate program. It's different from a tax credit, it's a cash rebate. Film productions on location in the Northwest Territories are eligible for percentage rebates in the areas of general spend – so that's hotels, cars – as well as local hires, and also there is a rebate available for productions that are  providing a mentorship component for training.
Then there's also a travel [rebate]. We realize it can take a little bit of time to get to us so we do offer rebates for not only tickets into the territory, we will provide a rebate for crews that are coming up.
Our base rebate is 25% but we also include regional incentives. If you're in and around Yellowknife you can receive up to 25% rebate. If you then decide to travel outside, go up to Inuvik or the other territories, then you can add on 15% which can take you up to 40%.
One of our main goals is to build our industry. We want to provide opportunities for our local industry, our businesses. It doesn't all just come down to money. Obviously that is a component, but we want to create as many training opportunities and opportunities for our local community to obtain some credit.
What results have you seen since launching the rebate? 
Last year we supported three productions and we had a conditional approval for a fourth. Unfortunately, because of scheduling, that didn't work out.
One of the most exciting productions that resulted from that was The Sun at Midnight. Our program is available to not only our guest productions but also our locals. It's important to note that the minimum spend [to be eligible for the rebate] is $60,000. So it's a very friendly program. The Sun at Midnight filmed entirely in NWT, by primarily a northern crew.
With a population of 42,000 can you talk about the challenges of providing visiting productions with the crew base needed for a large production? 
We identified in the study that was done with Nordicity that there's about 100 people working in the industry. That's not just private production companies but also those working for communication companies, like CBC North and the Native Communications Society.
Our crew base is definitely small. We certainly have post production challenges. There are only a handful of people that do post-production here.
You know you're going to see the same people out on set because the industry is so small. But the little industry here has such a go-getter attitude. There are some advantages to having a specialized northern crew.
Those that are working in the industry are quite experienced. They have experience not only filming in the city but also in very remote locations. In terms of specialized filming, we are primarily winter up here, so that also provides different challenges.
What other challenges do you experience in terms of attracting productions to the territory?
Creating awareness is one of our biggest challenges. I think that we can at times be overlooked or put in one big territory category.
That's something we are working on as a film commission. We have a website, we advertise in a number of production magazines, but that's something that we really want to increase. We just started attending the odd show – it's something we're committed to, getting out there and spreading the word.
So far we've attending the Location Show in L.A., I'm going to Whistler, attending some film festivals. We are looking to increase exposure.
What infrastructure is available for shoots or how are you selling the location to producers?
Our key point is diversity in terms of [locations].
It's a huge territory, we've got the highest waterfall, the longest river, one of the biggest fresh water lakes, we've got Arctic coastline, mountains. It's very diverse.
Yellowknife is quite urban. We've got tall buildings. You can film a scene downtown and you can be on a lake or in a bush in the middle of nowhere within five minutes.
As you know, we have the earliest winter and the latest spring. So there's definitely advantages to that as well. A lot of the requests we get are for snow. Snow in June!
And [as] we start upping the ante on our marketing and promotion, I want to really focus in on our extended "Magic Hour." In the summer, for two months, we have basically 24-hour daylight, so you can film to your heart's content.
What's your big goal for 2017?  
I would like to see a big local production coming out of here every year. The goal is to create more awareness of the territory, get more interest and get more productions up here.
This interview has been edited for clarity. 
Want to hear more about what's happening in cities around Canada? Check out our entire film commissioner series.