Who won Indiecan20k?
Three projects from across Ontario and the Northwest Territories were chosen to receive in-kind production and post-production services.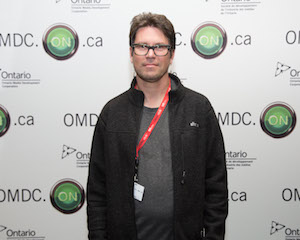 Writer-director Jennifer Walden's Dark Sky was among three winners of the second edition of Indiecan20k, it was announced Tuesday.
The winners are teams of first-time feature filmmakers from Northern Ontario, Southern Ontario and the Northwest Territories. Each team will receive in-kind production and post-production services, as well as additional funding and mentorship. In accordance with the program's rules, the filmmakers must complete their debut feature by April 30, 2018.
Walden's Dark Sky, which is produced by Jeremy Emerson, tells the story of a young boy guided home by a mythical rock creature after he becomes separated from his mother on a family camping trip.
The Southern Ontario team of writer Dave Roberts, director Brandon Ludwig and producer Sheldon Ludwig were also named among the winners for their project My Girl Molly. The feature tells of a young transgendered girl who finds a new popularity at school after she stumbles across a suitcase full of pills. However, the owner of the suitcase wants it back.
The final winner is Fugue, from the Northern Ontario pairing of writer-director Tomas Street and producer Christine Rochon. The film follows Malcolm, who wakes up in a room and cannot remember who he is. Only when a friend pays him a visit does he suspect that things are not what they seem.
Indiecan Entertainment said in a press release that each of the films will be made on a budget of up to $250,000.
Federgreen announced the second edition of the Indiecan20k program in September, 2016. Geordie Sabbagh's A Sunday Kind of Love and Matt Yim's Basic Human Needs were among the winning projects of the inaugural version of the competition.