Becoming Burlesque prepped for early-2017 shoot
The dance drama is the debut feature film from writer/director Jackie English. (Lead actor Shiva Negar pictured.)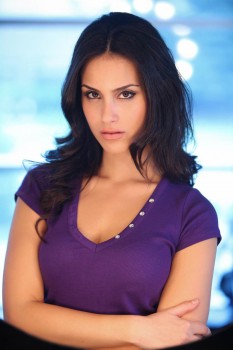 Cameras are set to roll in Toronto on Jackie English's debut feature, Becoming Burlesque.
The dance drama, which is set to begin filming on Jan. 2, stars Shiva Negar (Four in the Morning, American Assassin) as a mixed-race, secular Muslim woman, who discovers her voice through Burlesque dance.
English's previous credits include the short film Duty Calls, which received funding from Bell Media's bravoFACT in March 2014.
Also attached to star in the film are Khalid Klein (Killjoys), Severn Thompson (Helix, Rookie Blue) Sam Kalilieh (American Gothic), Farzad Sadrian (Pacific Rim), Courtney Deelen (Suits) and Katelyn McCullogh (Reign).
Clement Lush serves as director of photography on the feature, which will be edited by Jason and Brett Butler. English produces the project alongside Ryan Goldhar, with Marina Cordoni and David Miller executive producing. Becoming Burlesque is supported by Telefilm Canada.