Zaib Shaikh on managing Toronto's growth
The city's film commissioner and director of entertainment industries discusses training up talent, finding space and planning for more production record-breaking years.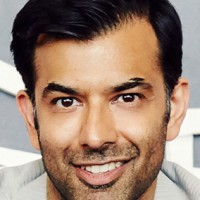 As 2016 comes to a close, Playback is speaking with film commissioners across the country about their successes of the past year, and what their goals are for 2017. We've chatted with Montreal commissioner Daniel Bissonnette and Calgary's Luke Azevedo. Next up, a discussion with Zaib Shaikh, film commissioner and director of entertainment industries for the City of Toronto. While 2016 numbers have not yet been officially reported, the City of Toronto hosted 45 feature films, 125 television specials and 81 television series in 2015. All told, production spend in the city reached $1.55 billion last year, marking the fifth consecutive year that spend has passed the $1 billion mark. 
What were the big successes of 2016 so far?
The city had a record-breaking year in 2015. We don't have numbers [for 2016 as yet], but all records indicate this will be matched if not an even bigger year. So the fact that we've had what looks to be three record-breaking years in a row speaks to what's happening in the industry here in the city.
Can you point to a few notable productions that filmed in the city this year?

We've had some great successes in Toronto that have had critical acclaim. We just came off a year where the major awards [all recognized] our Canadian talent [and projects] that were filmed in Toronto, whether they were the Canadian Screen Awards, or the Golden Globes, Emmys and the Oscars.
Then to have that also be [complemented] with major productions such as Suicide Squad and XXX: Return of Xander Cage and now we've got Designated Survivor here in terms of television, and we've got Black Mirror. It's a real complementary one-two punch that our city has when it comes to the industry: We're a place where you can make a critical film, and we're a place where you can make a big blockbuster.
During Mayor John Tory's trade mission to L.A. in February, several challenges facing the city were identified, including space and capacity issues. The city's Economic Development and Culture division is currently working on a few initiatives to respond to these challenges. Can you talk about what the city is doing to address infrastructure concerns? 
Toronto has it all to offer, but when you are a busy jurisdiction then you have to make sure your capacity is aligned with that demand.
[The city's Economic Development and Culture division and City Planning division] are really working together and helping identify where more studio space might be. How we can help the studios that currently exist? How can we enhance the business that's already here? How can we attract more? That takes wiser heads than just one person, but we're coming together.
You're working on a study of film studio space in the Port Lands and the South of Eastern Employment District areas, correct?
That study is meant to look at that [area] and assess the challenges and opportunities within that section of the city.
Then, of course, the city is larger than the Port Lands so we'll be using other methodologies and other mechanisms to help identify where else in the city the idea of studio space could be realized, whether its retrofit or whether its purpose-built.
Another challenge identified during Mayor Tory's L.A. trip was the need for A-level crews. What's being done to address that? 
This is about maintaining and ensuring there are always A-level crews, because like the infrastructure piece on the studios, where we have A-level studios, our crews are so valued by the industry that we need more people [to fulfill demand].
We're working with [the unions and guilds] to ensure the best training opportunities are in place for people to grow their skill level who are already part of the unions and guilds [and] at an introductory level. There are lots of people interested in being part of this industry and we want to make sure [it] is reaching out in the right places at the right times so people will come.
Right now Toronto is probably needing to look at its capacity, because it didn't plan for being this cool.
That's an amazing thing, but it's now about what are we going to do with everybody's eyes on us and everybody wanting a piece and wanting to help and work with our talent. So now we've got to make sure it's there – and it is there, but now we've got to make sure there's more.
Can you give an example of how the city is working to add to its crew base?
At the city we're working with the Toronto Employment and Equity Services to have folks who might not have had the opportunity to have exposure to the industry, to get that exposure and then to get trained into the industry on the crew level.
What is your biggest goal for 2017?
If we can maintain the high level of service and investment that we have from the industry next year, that's one thing. The second thing is our city [council] launching and passing its film [and screen-based industries] strategy.
Our board is now the Film, Television and Digital Media Board. All of our focus is on the 360-[degrees] of the industry. We've added members from the industry to our board, including people from film festivals [such as TIFF members] and from the VFX and gaming industries [such as Interactive Ontario members]. The idea is that if we can unify the voice of that industry in this coming year to really talk about Toronto as a place where you can do anything in film and media, that will be amazing, I think.
Toronto needs to be a great team player and a great leader in the industry and it's got the talent – in front of the camera, behind the scenes, for sure. It's got the will, for sure, with great jurisdiction partnership between Ontario and Toronto and now it's just about firing on all those cylinders.
This interview has been edited for clarity. 
Want to hear more about what's happening in cities around Canada? Check out our entire film commissioner series.