Okanagan Studios officially opens its doors
With studio space in B.C. at a premium, general manager Tim Bieber is confident the new 50,000 square-foot facility will be filled after Christmas.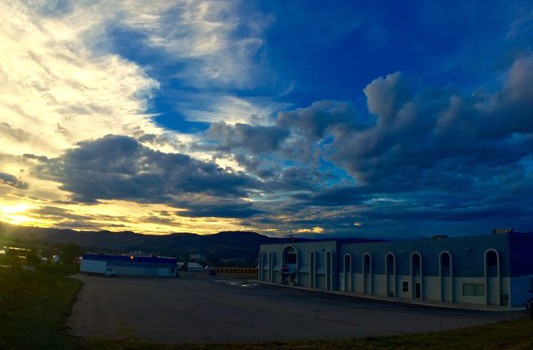 Okanagan Studios in Vernon, B.C. is officially open for business.
The 50,000 square-foot facility currently has two sound stages complete, including a 10,000 square-foot sound-proofed stage, as well as a 12,500 square-foot warehouse and 20,000 square feet of production office space.
Okanagan Studios general manager Tim Bieber said this is the first of a three-phase plan for the current lot. Additional expansion is planned for the studio, including building a third sound stage and repurposing the existing flex stage. Bieber also hopes to build an additional two studios in the region in the years to come.
Vancouver has seen a boom in production as of late, with the city hosting 353 productions in 2015, up from 235 in 2014, including 25 TV pilots (up from 16 in 2014). With production space in Vancouver at or exceeding capacity, more studio space in the province is welcome news for the industry.
"With location production and demand being at an all time high in B.C., particularly Metro Vancouver, The Motion Picture Industry Association of BC (MPPIA) is thrilled to support Okanagan Studios in their launch," MPPIA Board Chair Peter Leitch said in a release announcing the opening. "We recognize this as an important step in expanding B.C.'s screen production sector as we look at sustainable growth across the whole province."
While Vernon is more than a four-hour drive from Vancouver, additional regional and distance tax credits are offered to encourage production outside of the city, with a maximum credit of 69.5% on labour expenditures offered (as long as principle photography is completed in the area and post production work is done in B.C.).
In August, before the studios were fully retrofitted, Regina-based Minds Eye Entertainment used the production space to begin filming sci-fi feature The Recall.
While Bieber said there are currently no productions slated to use the space, he told Playback Daily that he's of the mindset "build it and they will come."
"Based on the historic demand in the area and conversations I'm having, I'm confident it will be filled after Christmas," he said.