Temple Street signs production deal with Adam Barken
The deal, with the Killjoys writer/producer, is a first of its kind for the Boat Rocker Studios prodco.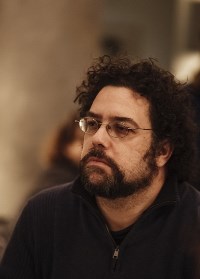 Boat Rocker Studios' prodco Temple Street has signed an exclusive development and production deal with writer/producer Adam Barken.
Barken served as co-executive producer on Flashpoint and, most recently, Killjoys, which was recently renewed for a third season on Bell Media's Space and Syfy in the U.S. He also recently wrote the YTV MOW Bruno & Boots: Go Jump in the Pool and co-wrote its sequel, This Can't Be Happening At Macdonald Hall with Mike McPhaden.
This is the first overall production and development deal that Temple Street has signed with a producer. Under the agreement, Barken will create, develop and produce new television properties for the studio.
"[Adam's] been integral to the success of the series he's been part of and has a thirst and ambition to create shows for an international audience across a spectrum of dramatic genres," Kerry Appleyard, SVP of scripted programming at Temple Street, said in a release.
Barken is represented by the Alpern Group.