NSI Online Short Film Fest winners named
Given Your History, from director Molly McGlynn (pictured) was one of the shorts to pick up an award.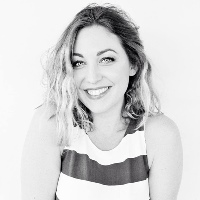 The National Screen Institute (NSI) has announce the winners of its latest NSI Online Short Film Festival, with Matt Handy's Bosco's Guitar winning the A&E Short Filmmakers Award for best film.
The 22-minute drama, which follows a young musician orphaned by the Burundian genocide who is taken in by a member of the group responsible for his mother's death, was written by Kelly Rothberger and produced by Steffen Schier.
Along with the best film award, Handy was awarded a $1,250 cash prize. Johntae Lipscombe was also awarded for his work in the film. He picked up the Brian Linehan Actors Award along with a $1,000 prize.
Molly McGlynn was awarded the $1,000 Corus Fearless Female Directors Award for her short Given Your History, which follows two sisters who are struggling years after the death of their mother. The 14-minute drama was produced by Laura Perlmutter. McGlynn's latest short, 3-Way (Not Calling), world premiered at TIFF this year.
The awards were selected by independent jury members Karen Swerdfeger,  John Kozak and Sharon Switzer.