Skybound Entertainment opens Vancouver office
Former Rainmaker president Catherine Winder (pictured) will lead the operation and is actively seeking out Canadian talent.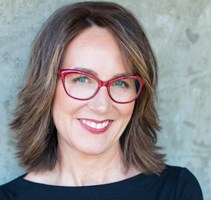 Skybound Entertainment, the L.A.-based multimedia entertainment company led by The Walking Dead creator Robert Kirkman and executive producer David Alpert, has opened a Vancouver office, with former Rainmaker Entertainment president Catherine Winder heading the operation.
Winder told Playback Daily that Skybound North is currently seeking out Canadian talent across the country to help produce Skybound IP and develop original content.
"We really want to tap into the marketplace and identify and find more talent that we can bring into the Skybound family," she said. "We have IP that we're bringing up here, so we'll be looking for Canadian writers, directors, and producers. Additionally, we'll look for other ideas from Canadians as well."
While Skybound Entertainment has previously filmed projects in B.C. before and was attracted by the "ease of location" as well as government incentives, Winder stressed that the primary reason for opening a Vancouver office was working with Canadian talent.
She added Skybound North is looking to produce content across all platforms.
"We have web series, we've done movies and television series, we're into VR, gaming, we really can do a full exploration of what's best to launch properties and support them in a multi-platform way."
The company currently employs four team members, and will expand as productions get underway.
Skybound North will first produce AMC six-part docuseries Heroes and Villains: The History of Comic Books, which is set to ramp up in November and will shoot across the U.S. and in Vancouver, with animation work done in the city as well.
Winder stepped down from her role as president and executive producer at Vancouver animation studio Rainmaker in 2012. She most recently produced The Angry Birds Movie.
She said she's looking forward to getting back into a leadership role.
"There's nothing I love better than building a company, creating teams and pulling in talent. What's fantastic about Skybound is this is an opportunity to do that – to be both a producer and a leader and help expand the business, and a business that I really believe in."