Federgreen launches Indiecan20K NWT
The winning filmmaker will have until April 2018 to complete their feature, with the goal of making it onto the festival circuit.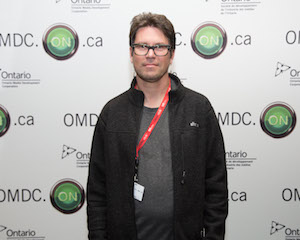 Avi Federgreen is kicking off another initiative for first-time filmmakers, this time concentrated in the Northwest Territories.
Indiecan20k NWT will select one filmmaker from the territory to receive production and post-production services, funds and mentorship to help complete his or her first feature, according to a release. Applications are now open for the competition, with the deadline set for Oct. 31, 2016.
News of the new competition comes mere days after his debut of Indiecan20K, the follow up to Indiecan10K launched in 2014.
The chosen filmmaker will be mentored by Federgreen and Yellowknife's Kirsten Carthew, director of the upcoming feature The Sun at Midnight. The Government of the Northwest Territories' NWT Film Commission will also provide support on the winning project.
The selected filmmaker will be required to shoot and complete their film by Apr. 30, 2018, with the goal of finishing the film in time for the 2018 film festival circuit. Federgreen's Indiecan Entertainment will then distribute the winning film. Northwestel Community TV, which provides public-access non-commercial programming in Yellowknife and Whitehorse, has also signed on to provide distribution as a second-window broadcaster.
Sponsors of the NWT challenge include Western Arctic Moving Pictures, Instinct Entertainment, Front Row Insurance, The Rights Company, Brenda Blake LL.B., Raw Sugar PR, Juice Worldwide Inc. and Small Dog Design. Post-production facilities supporting the initiative are Avatar Media, Red Square Motion, The Media Concierge and Caption Easy.
Federgreen will announce the Indiecan20K NWT winner in December.
For more information on the initiative or to apply email Indiecan20k@gmail.com.