Jeffrey Elliott named chair of Interactive Ontario
The TableRock Media CEO replaces outgoing chair Peter Miller.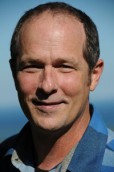 Jeffrey Elliott has been elected chair of Interactive Ontario, replacing Peter Miller who held the position since 2012.
The not-for-profit trade organization works to spur the growth of the interactive digital content industry in Ontario. Elliott told Playback Daily that, in his new role, he aims to continue the organization's advocacy work and push for better funding for the digital media sector.
Elliott is the co-founder and CEO of TableRock Media, a direct-to-consumer entertainment company that is set to launch internet-based specialty channels through Apple and Android devices, set-top-boxes and other platforms.
TableRock has yet to announce when its OTT channels will be available, but Elliott told Playback Daily that the company hopes they'll launch by end of 2016 0r early 2017. "We are focused right now on the development of our programming, building our catalogue and making sure that what we are creating is being done right," he said. "You get one chance to make a first impression and we want it to be a good one."
Prior to launching TableRock, Elliott was the founder and CEO of GlassBOX Television, which was acquired by Blue Ant Media in 2012.
Elliott's been a member of the Interactive Ontario board for the past eight years.